Real Deal Cylinders
Regular price
Sale price
$9.99 USD
Unit price
per
Stainless Steel Cylinder
Stainless steel 
Polished internally to offer a smooth surface that yields consistent FPS and optimal conditions for piston cycling
Compatible with most AEG Gearboxes 
"Anti-Heat" design allows the cylinder to dissipate heat faster for high speed DSG builds. The ribs on the cylinder aid in head dissipation
100%  400mm+ (Long Barrel Builds)
75% 285mm-385mm (Most commonly used cylinder) 
65% 175mm-250mm (Short barrel Builds) 
75% is Applicable for Single Sector Gear Builds with barrel length of approximately 285-385 as well as DSG builds. On a Duel Sector Gear you want the most air volume possible.  
The Piston on a DSG will not pull the piston past the port, therefore it will act like a full cylinder in DSG applications. 
100% Port is also applicable for DSG builds as well as DMR. 
On a Duel Sector Gear set up you want the most air volume possible. 
DSG Information - Observe how far back your piston travels, if your piston head does not get pulled past the port, then that cylinder will act as a full cylinder. Technically Speaking, both a 100% and a 75% cylinder could give you the same results. Each build is different, AOE correction plays a role in the air volume as well. Use what you feel your build requires based on the specifics of your build specs. 


The Cylinder directly effects the air volume within your system. You need to choose the proper air volume for the barrel length used. 
Share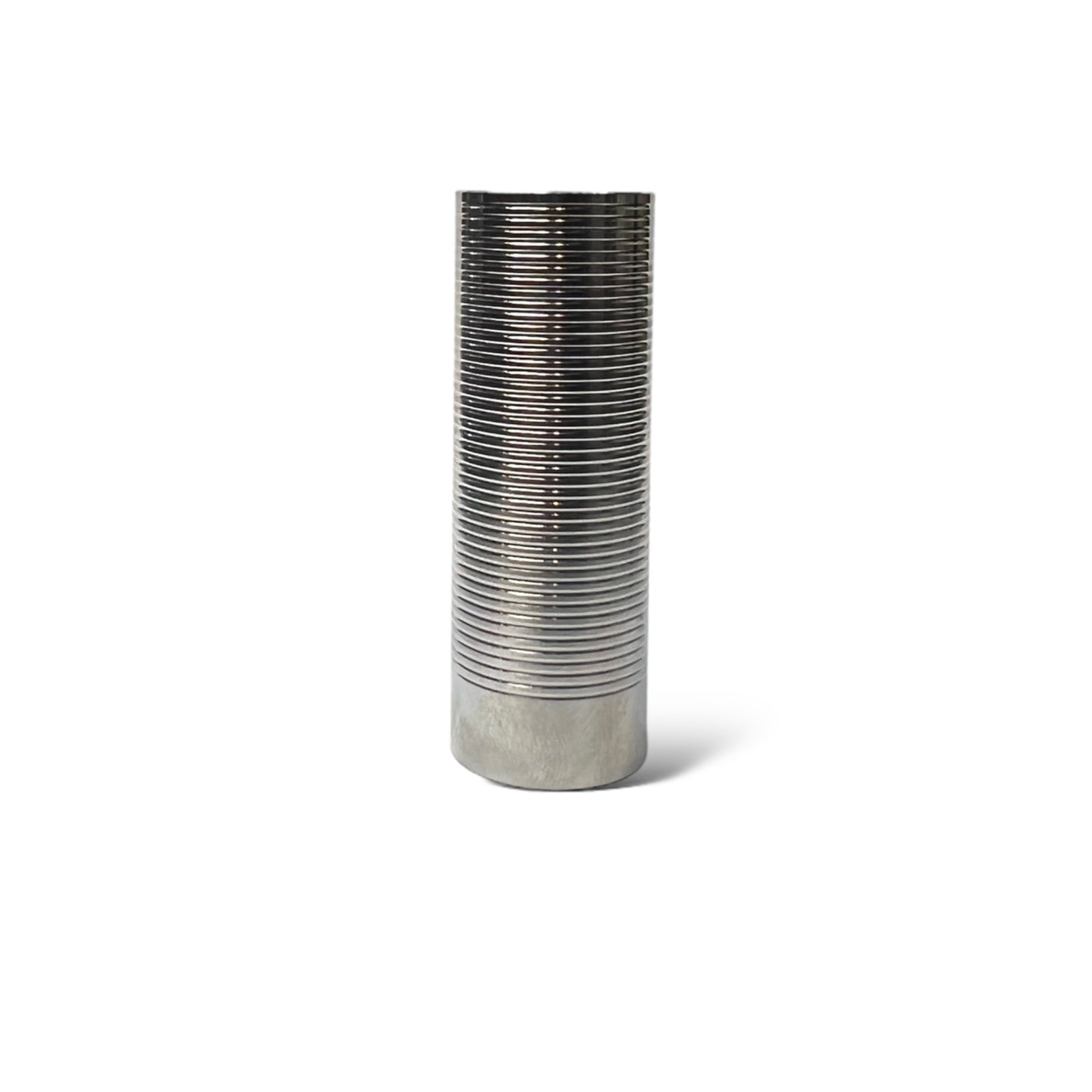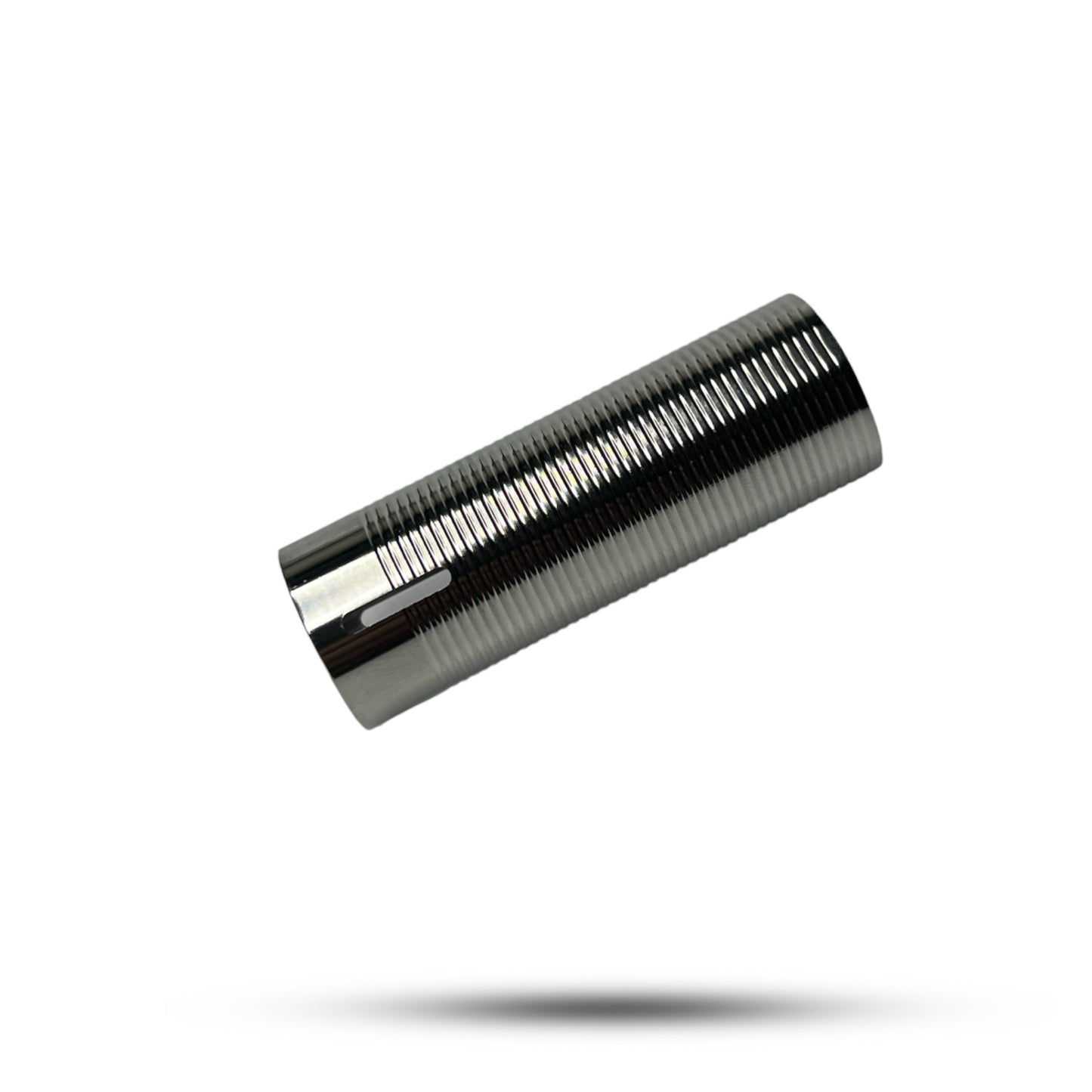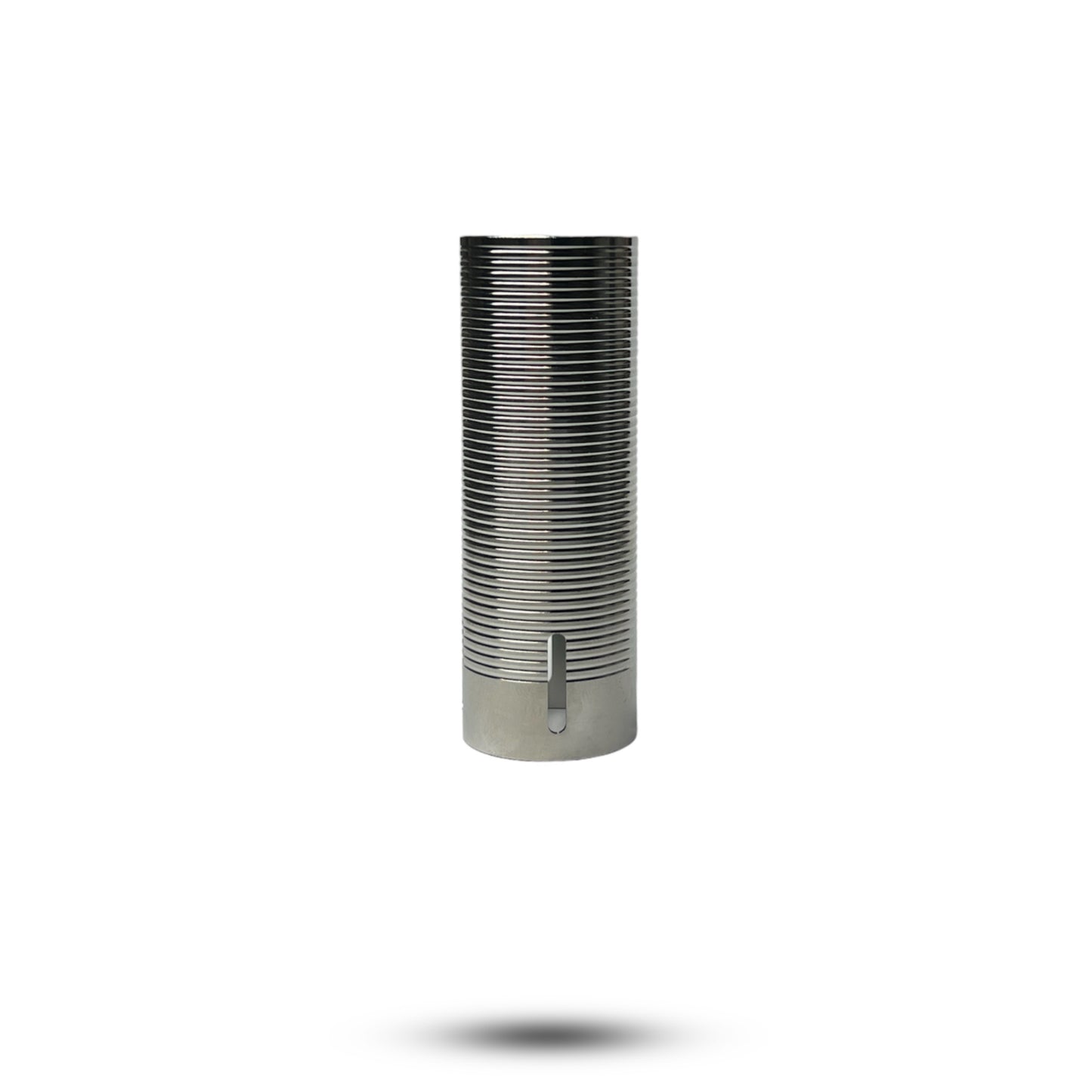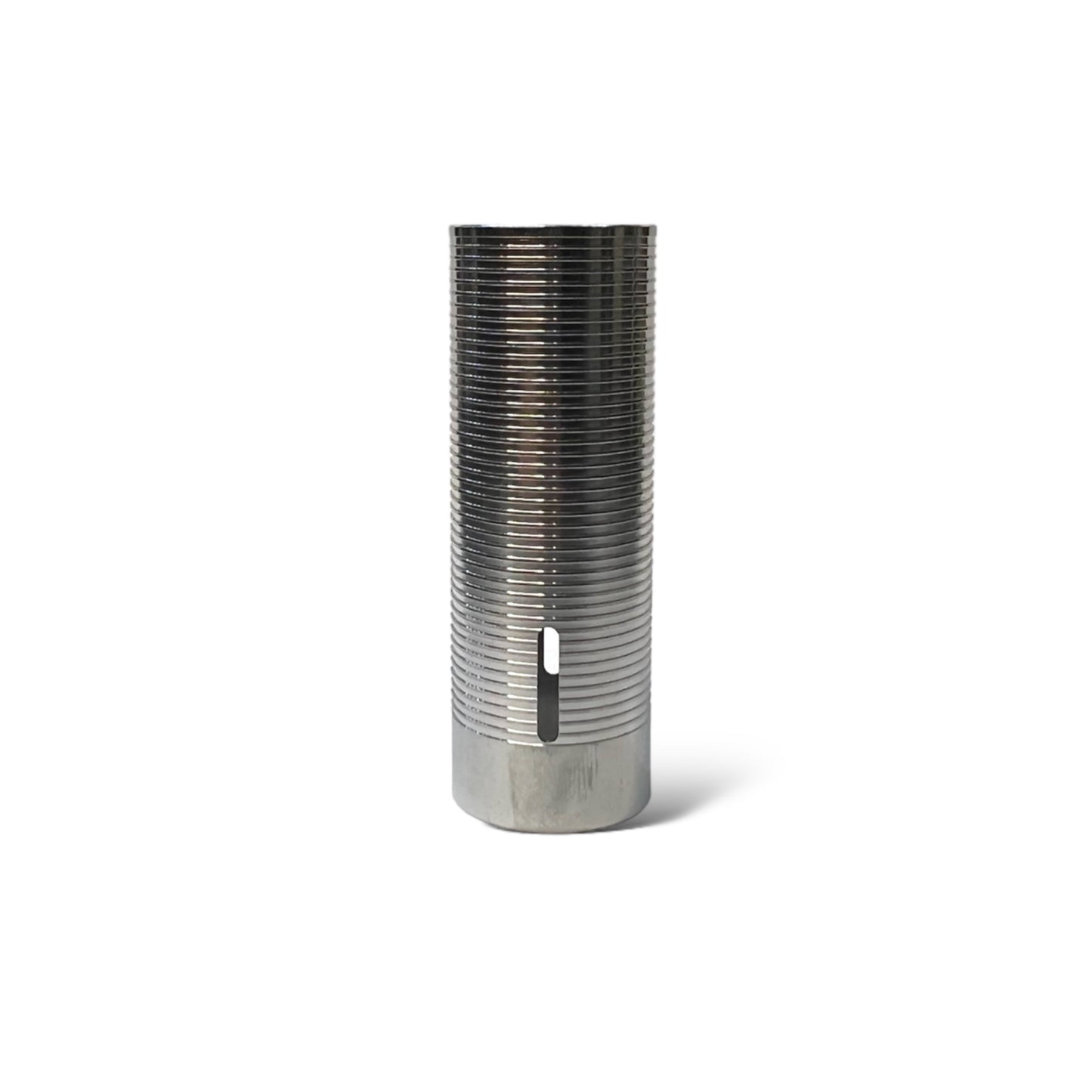 Great
Great upgrade from a standard cylinder. Would highly recommend!
I love it.
Master crafted by the blacksmith himself. Well done.