18:1 DSG Gear set Bundle
Regular price
$48.99 USD
Sale price
$45.00 USD
Unit price
per
Rocket / SHS OEM DSG drop in gear set.  
⁍ Package comes with 18:1 Bevel and Spur gear, as well as an 8 tooth duel Sector Gear.
⁍ You no longer have to worry about compatibility when it comes to upgrading your AEG. There is a lot of confusion when it comes to building a RELIABLE DSG.
⁍ These gears mesh perfectly together being that they are all SHS. You may run into issues when installing cross branded gear sets.
⁍ Combine this gear set with a Real Deal Golden Boi Motor, M150 spring, ( Modify Your Tappet Plate or purchase a Real Deal Tappet Plate & you will be shooting in the 40 - 43 RPS Range. Results will vary depending on battery, spring, tooth count. 

⁍ It is recommended when upgrading to use a Real Deal Piston Assembly due to the Angle of Engagement Modifications as well as Real Deal Super Tappet Springs to avoid having to modify your Tappet Return Spring
Super Strong and Super Durable. Make sure you shim these gears properly for optimum performance !
Time to go BRRRRTTTT BRRRTTT and make the rental kids call their hits!
Share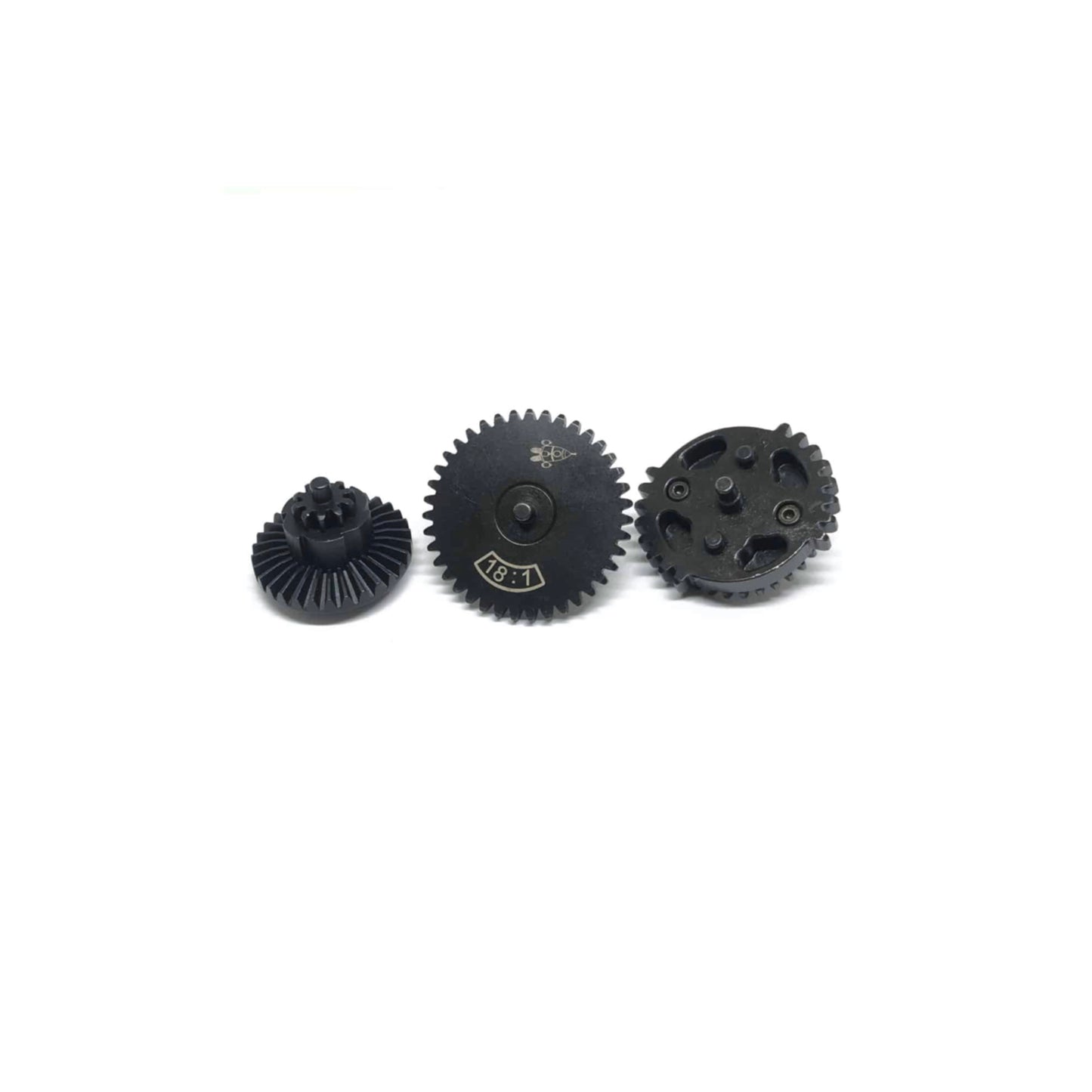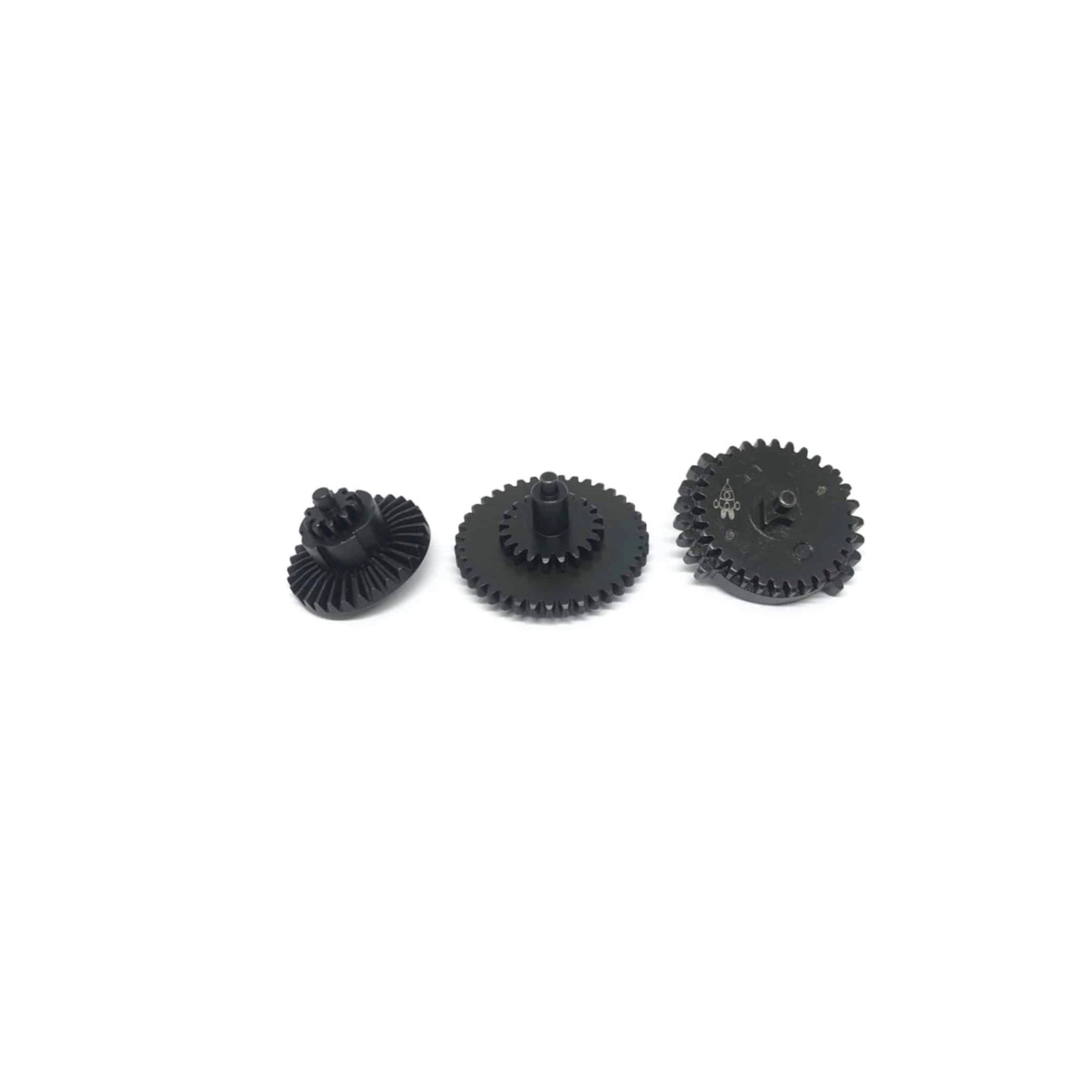 Great Shs gears
Always a loyal real deal shopper