FLT Airsoft 8mm Steel Bushing Set
Regular price
Sale price
$20.00 USD
Unit price
per
F.L.T. Airsoft 8mm Steel Bushings
Set of 6 Bushings
CNC machined high-speed steel construction
Tight tolerances of .001" for consistency and quality components
Media blasted surfaces to assist in adhesion with epoxies/glue when installing
F.L.T. Airsoft bushings are the strongest bushings manufactured in the industry. CNC'd from high speed steel, these bushings are held to the highest quality control standards in the industry. They are then burnished in a vibratory tumbler and then dimensions are checked on every bushing.The inner diameter of the axle hole is manufactured to a tolerance of .001". The outer diameter is then media blasted to texture the surface to aid in adhesion when using glue/epoxy to secure the bushings in place to finish them off. - "F.L.T. Airsoft "
Low Profile Bushings will not interfere with selector plate, and generally offer more room to shim inside the gearbox vs standard bushings.
Applications are wide use. Can be used in any gearbox with 8mm bushing/bearing holes. Very Ideal for High stress builds, such as high rps DSG  or any build with a heavy spring. 
Bushings have no moving parts and are made from a solid piece of metal. Bushings are much stronger and serve longer lifespans than bearings. 
Share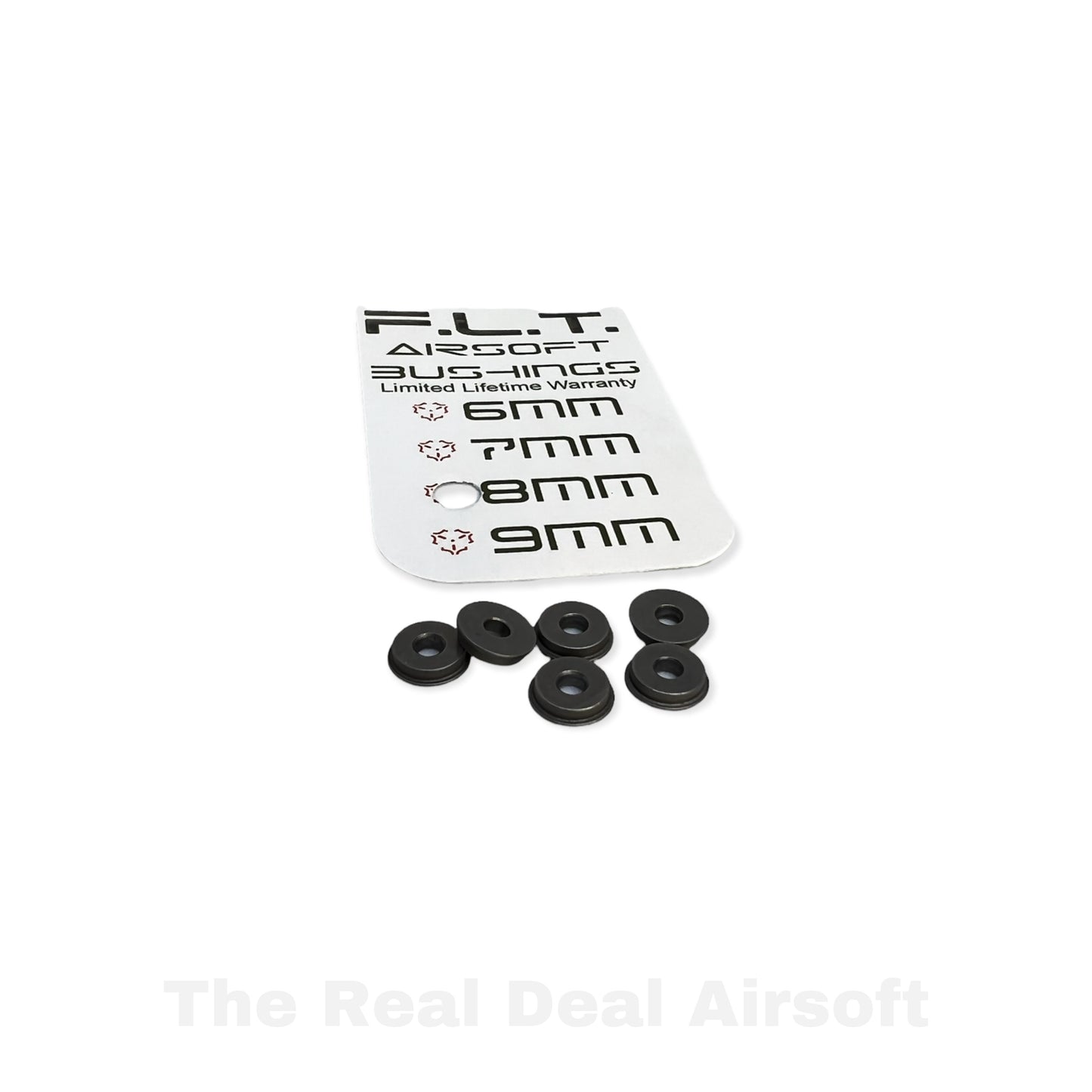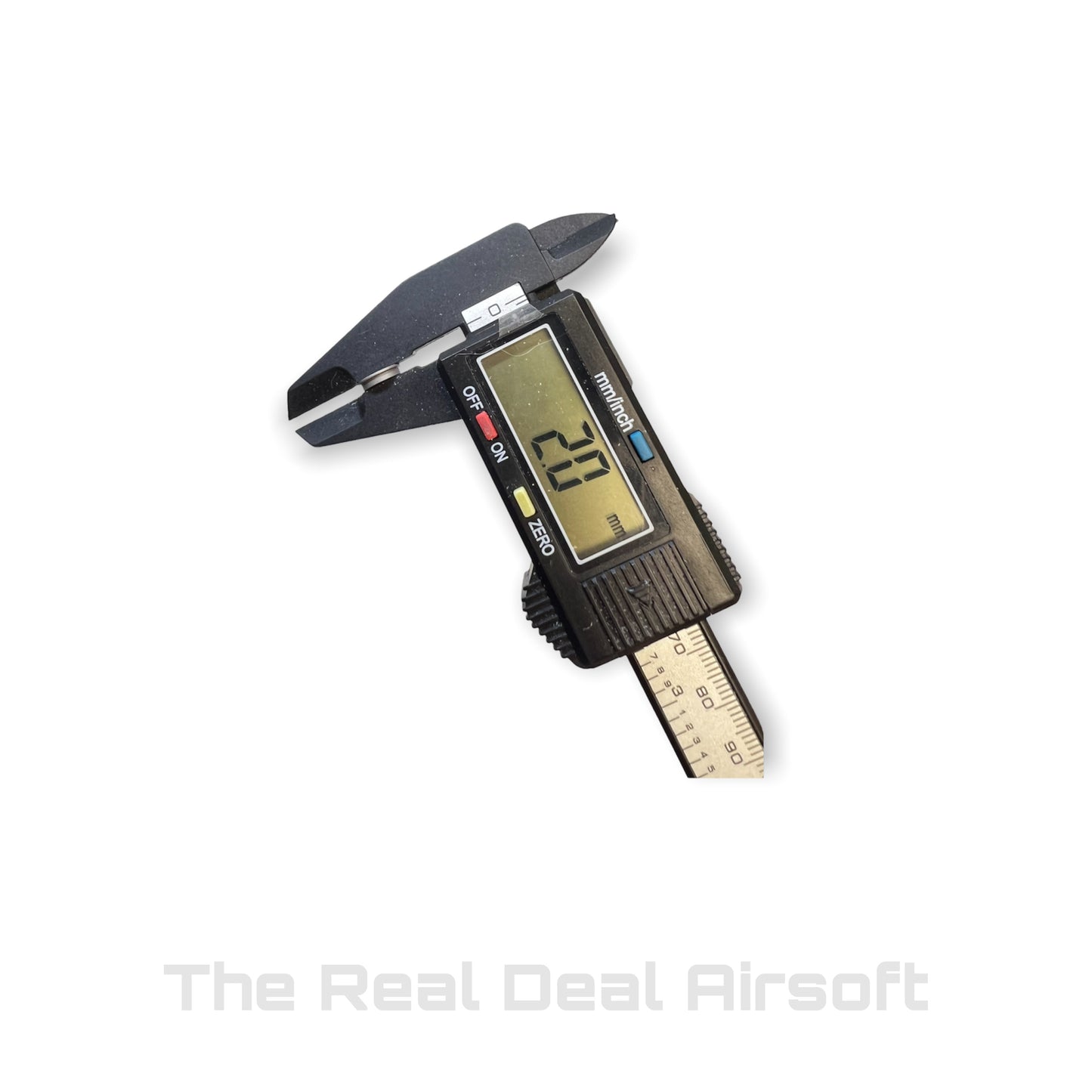 The best ever
Use these bushings an all my builds repairs, upgrade DMR or DSG and have never once failed. Alway a consistent product!
Excellent Part Choice
These are excellent bushings and will hold up to a variety of abuse, as they have done so for me. I've used them for everything from DSGs pushing 60 RPS to DMRs pushing 3 joules.
FLT Airsoft 8mm Steel Bushing Set
Haven't received it
Been 2 weeks haven't received it, they did notify me after I "slipped their email list" that it was out of stock when I ordered it, they have shipped it out but can review since I don't have it.