Maxx Model CNC Titanium Adjustable Nozzle 19mm-22mm
Regular price
Sale price
$14.99 USD
Unit price
per
Adjustable air nozzle for v2 v3 aeg gearboxes. 
Adjustable nozzles are some of my favorite parts to install into a high end upgraded airsoft gun. The precision an adjustable nozzle gives you when paired with a Maxx Model hop unit will yield near perfect compression. 

More often that not our AEGs have air leaks with in the system leading to inefficient systems, fps deviations, full auto fps drops, and low FPS. 

An adjustable nozzle will give you the ability to tune your nozzle without having to open your gearbox.

With a Maxx Model hop unit, you can see the bucking lips via the cut out window featured on the hop unit. 

When installing the part with the gearbox open, you can move your tappet and nozzle in the most forward position and adjust the nozzle so that the tip of the nozzle is pressed snugly up against the lips of your bucking. 

An absolutly amazing part that is a must need for ALL Airsoft Techs. 

This part makes toruble shooting feeding issues a breeze!

Apply Teflon tape around adjustable nozzle threads ! Several Wraps of Teflon tape will be more secure than a threadlocker. If you use a thread locker use a high strength product that can not easily be undone. 
Share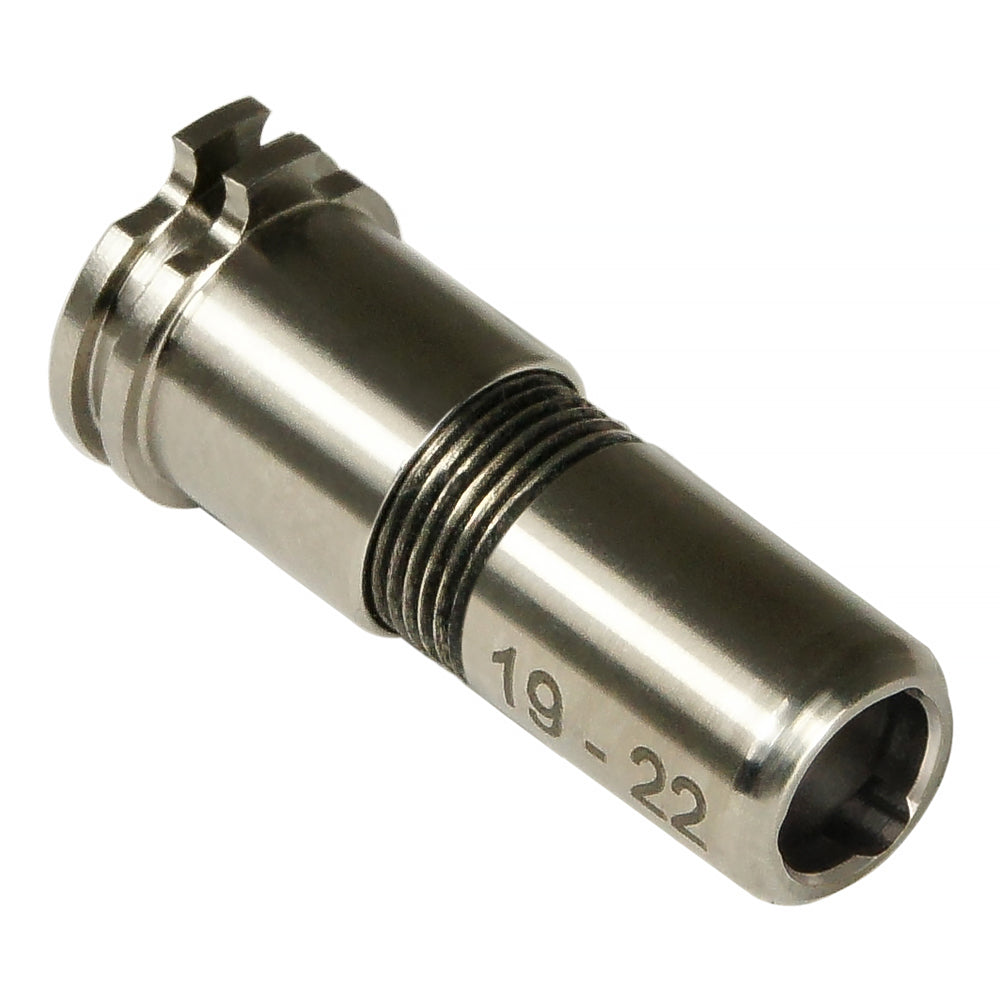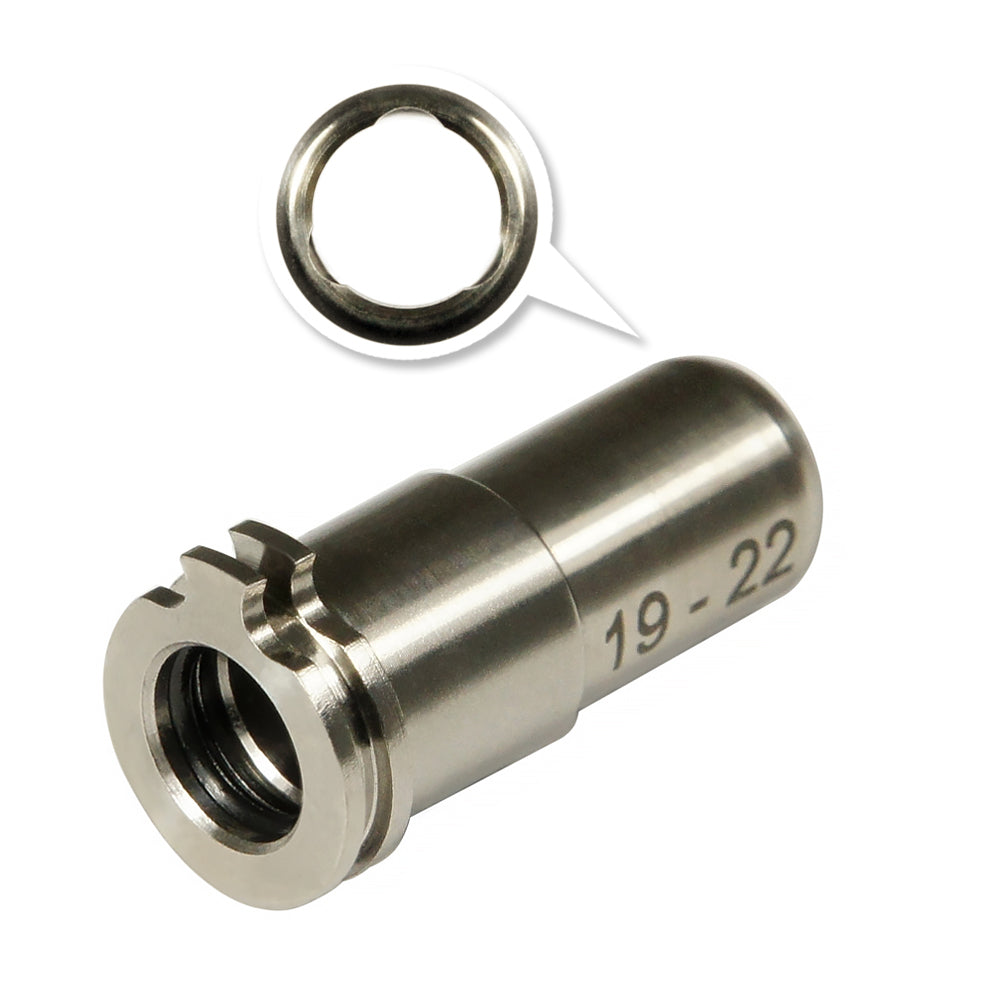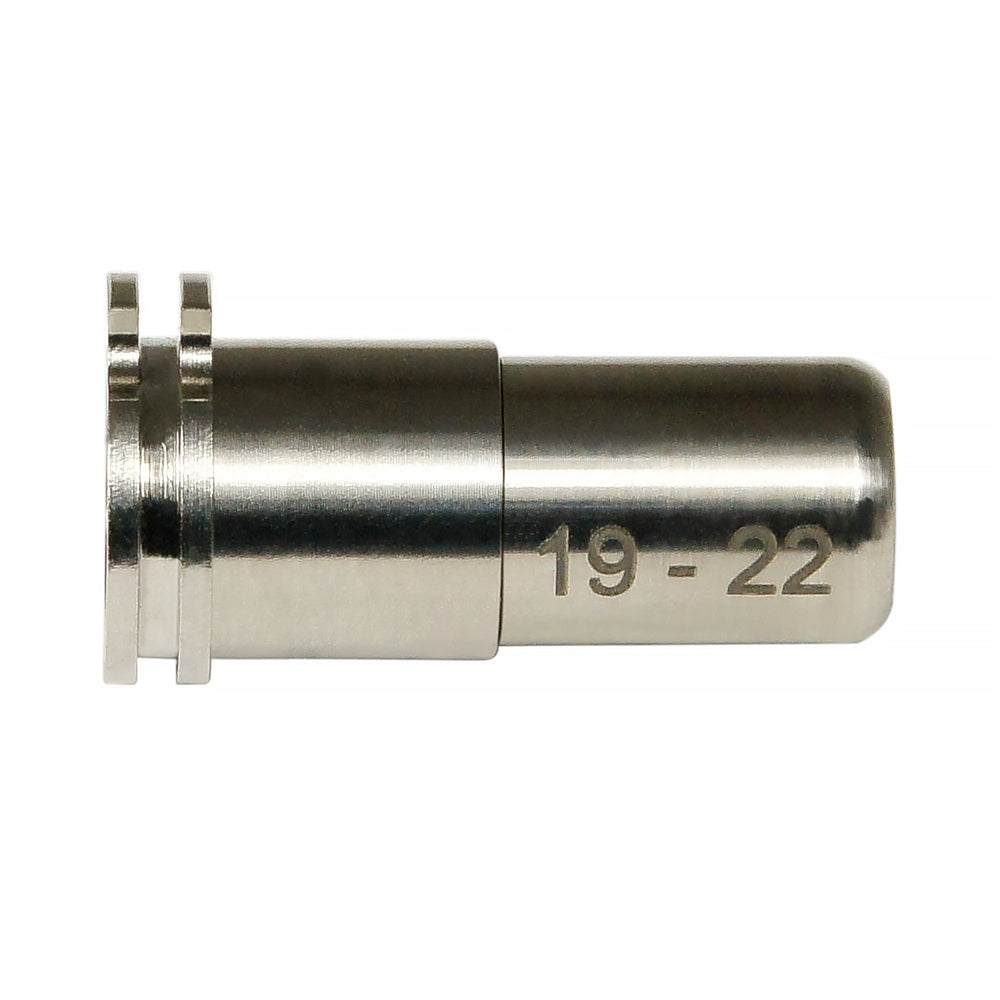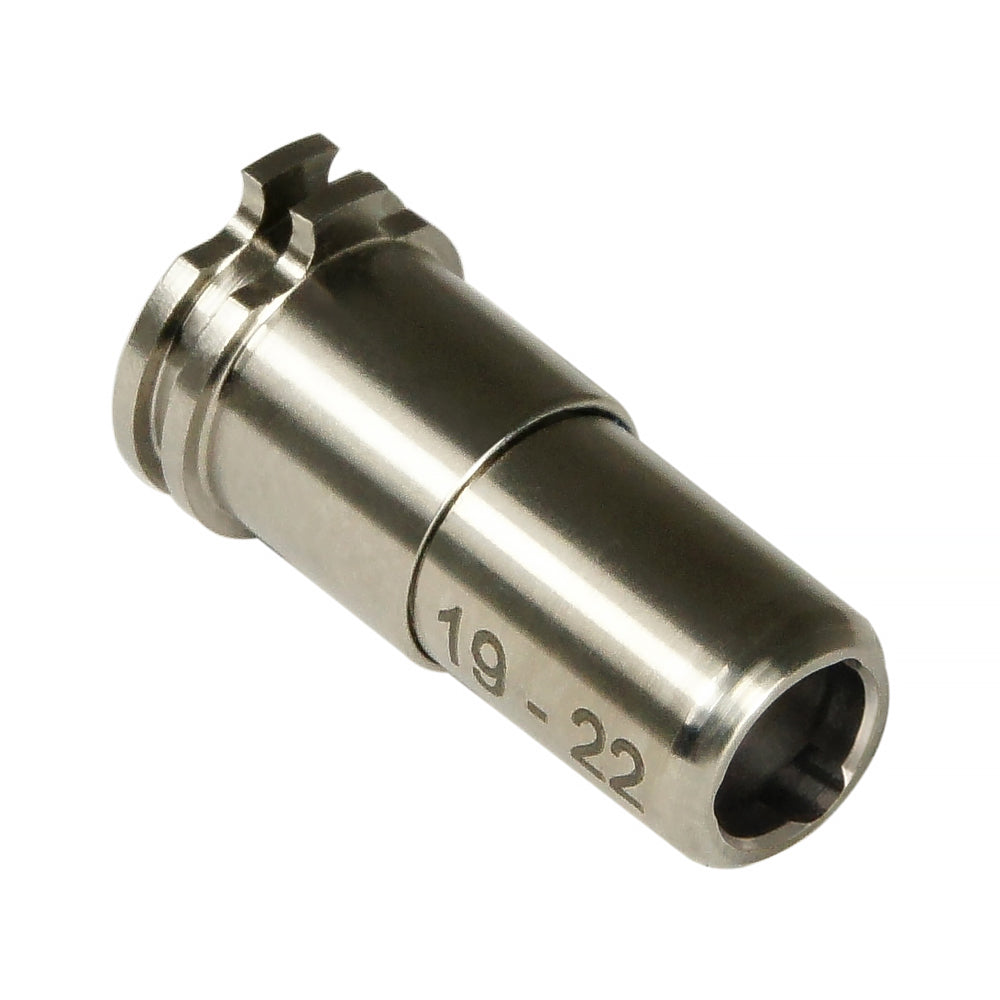 Love it!
I bought one because I found out that my buddy bought an M14 air-nozzle from my local airsoft shop and I ignorantly put it into my gun. After doing some research I found Real Deal airsoft and knew that I would be led down the correct path. I love my nozzle, so easy to use and install. I now buy these nozzles for my all of my V2 build requests. Thanks Real Deal!!
Perfect nozzle
I wish all nozzles had this ability to adjust. This made a custom build so much easier to fine tune.