Perun Clicker - For V2 Hybrid Mosfet
Regular price
Sale price
$18.99 USD
Unit price
per
Perun Clicker for V2 Hybrid Mosfet also known as the "Clicker Mod" as previously referenced by Jake. 
Avhieve a Crisp, Tactile trigger break with the installation of this part. 


Great part for players who crave a bit more realism, those who enjoy the feeling of a "trigger wall" followed through to the feeling of the break. This part is for you  
This is a 3D printed Part utilizing Magnets and Springs, working together to achieve a super satisfying crisp trigger break as seen on our YouTube channel. 
You do not need to use the magnetic sensor that comes with your Perun Hybrid Mosfet. This clicker has a magnet built in to the unit that takes place of the part that attaches to your trigger. 


We have found level 5 trigger sensitivity has been best when paired with the Perun Clicker for V2 Hybrid Mosfets. 


Do not let this realistic trigger feel stop you from thinking you can't use this indoors, It remains fully spam-able giving you the best of both worlds. 



No tools requires to assembly or install. Simply drop into place, there is a post that sits in the Hole where the old mechanical safety arm used to be.  
For a more detailed look, head over to our YouTube channel and search Perun Hybrid Clicker Mod The Real Deal Airsoft  
Share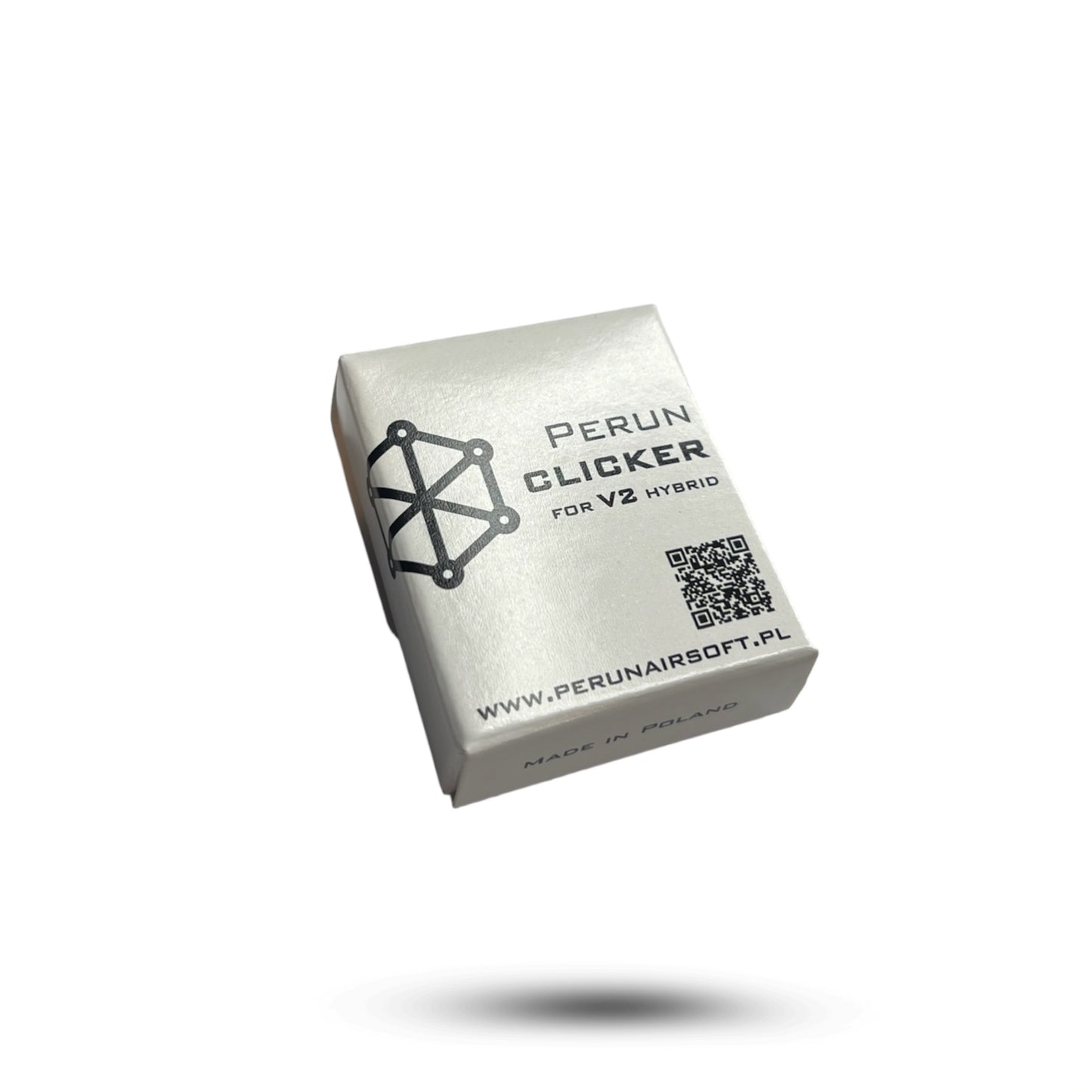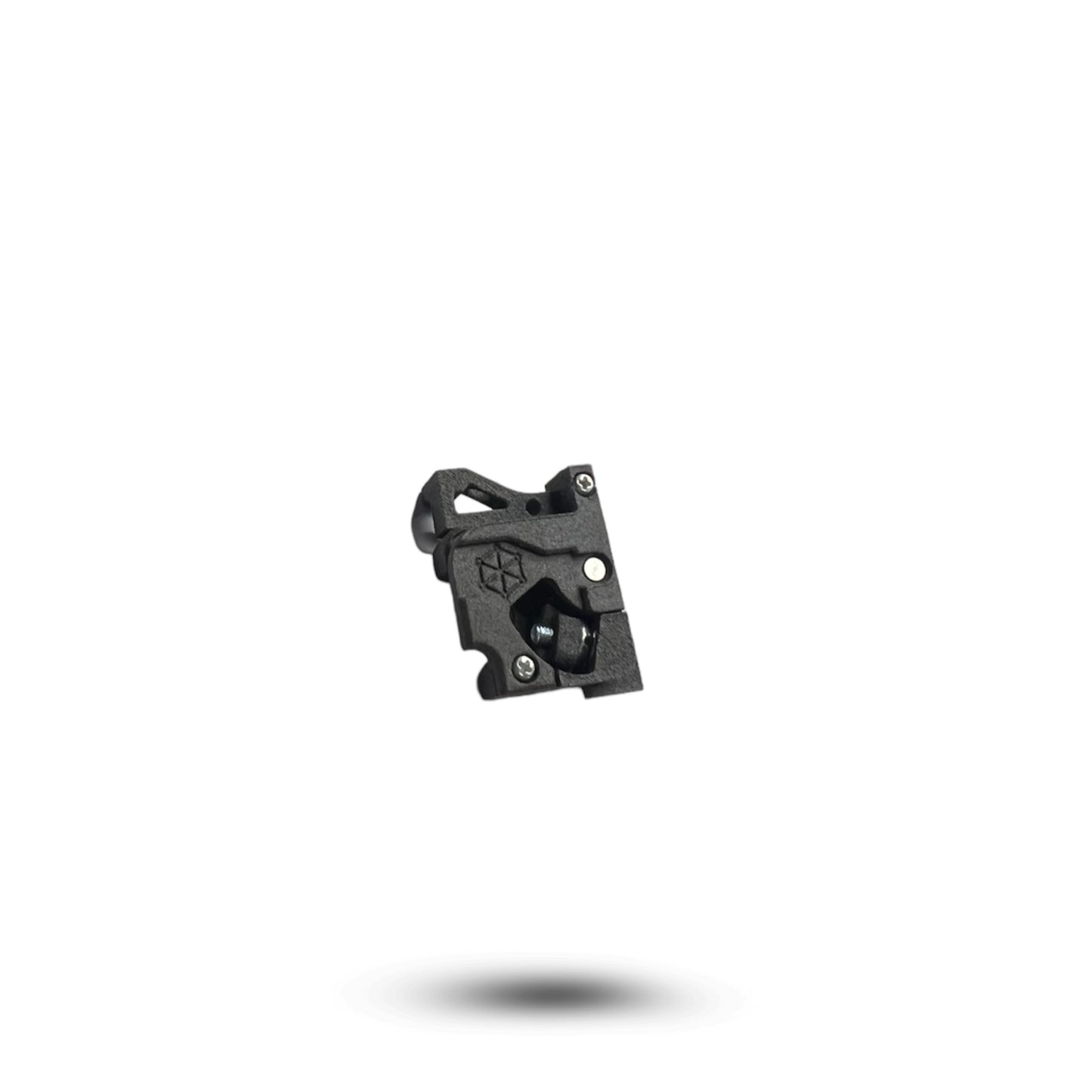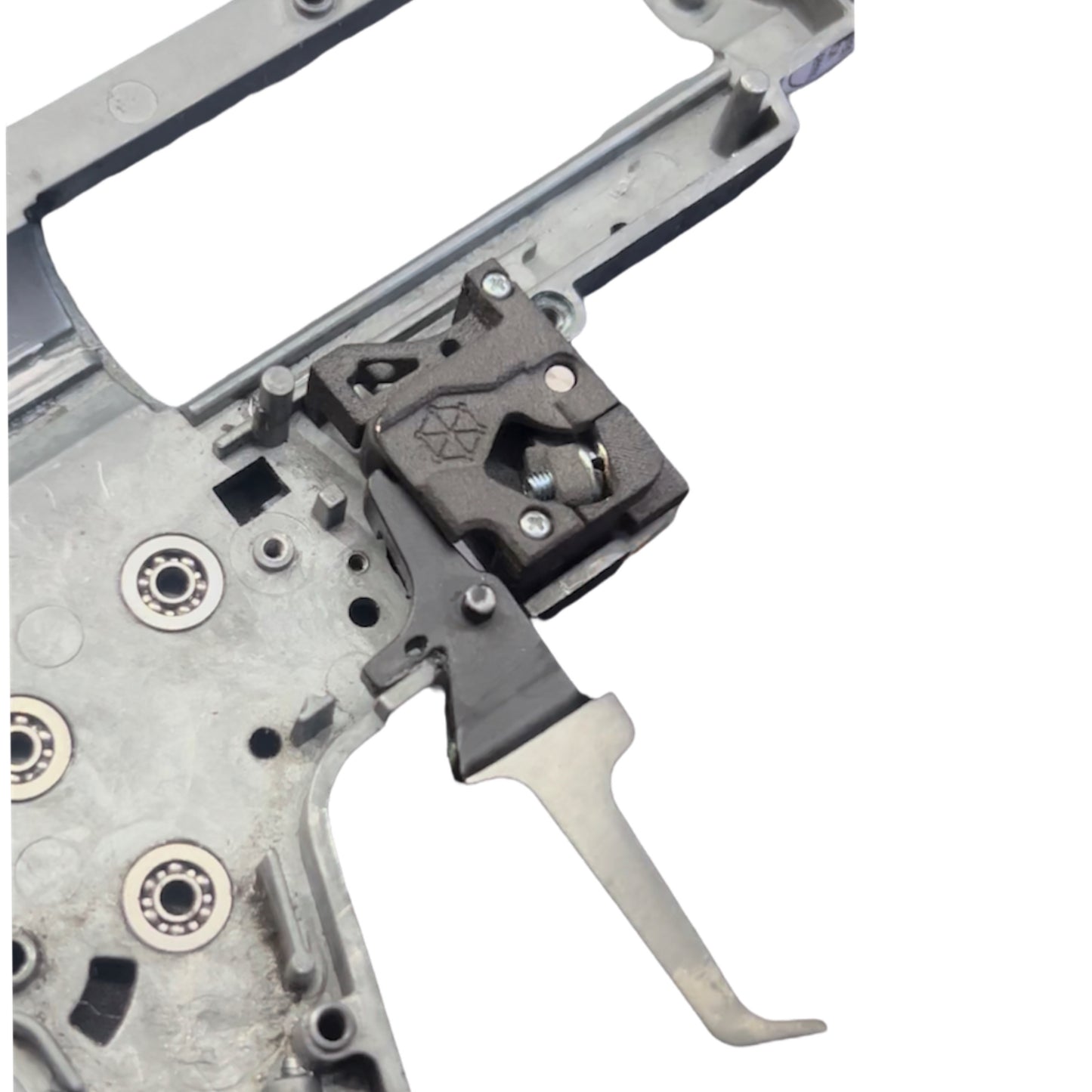 10/10 will never not use this. Trigger feel is amazing
Always a must from here on out!
This thing is so simple, yet completely changes the feel to a point where I will be adding on to every perun v2 setup from here on out! Best money I've ever spent!
Perun clicker
Perun has stepped up the game when it comes to the mosfet market, making affordable mosfets with complete customizability Perun, at least in my opinion, has outpaced any other mosfet manufacturer and the clicker just keeps burying other manufacturers further. With simple and easy installation (if youre familiar with gearbox internals) and adjustable trigger break the clicker gives you the absolute best trigger feel of any aeg on the market, even besting some gas blowbacks. If you have a perun v2 hybrid this clicker is a MUST!
Blows me away
Absolutely phenomenal trigger feel. Probably the closest an aeg will get to real steel. Absolutely recommend if your are going to get a v2 hybrid. I will never use anything else
KWA Ronin T10
This was installed in a Ronin T10 EBB and I like the results I got.