Perun Mosfet for P90
Regular price
$108.00 USD
Regular price
Sale price
$108.00 USD
Unit price
per
Perun for P90 replaces the trigger bar and mechanical contacts in your P90 replica and provides premium features you would expect from a modern mosfet.
Magnetic sensors coupled with a magnet installed directly on the trigger, similar to the Fan Favorite Perun Hybrid Technology,  allows to remove the bar that connects trigger with the gearbox, making trigger pull much smoother.
The proprietary cut-off lever (comes with the mosfet) works with an optical sensor to eliminate all problems with single fire function. This Lever is included in the packaging. 
Replicas compatible with this mosfet are models made by: Tokyo Marui, ACM, Asia Tactical, Classic Army, Cybergun, CYMA, Double Bell, J Tactical, JG. King Arms' P90 and Novritsch's SSR90 are mostly compatible, but require certain modification.
Perun for P90 is incompatible with G&G and  you guessed it, good ol Krytac P90's. 
Combine your upgrade with low ratio 13:1 Gears, a Real deal Piston, and a Real Deal motor, and you will have one Heck of a finished product!
Share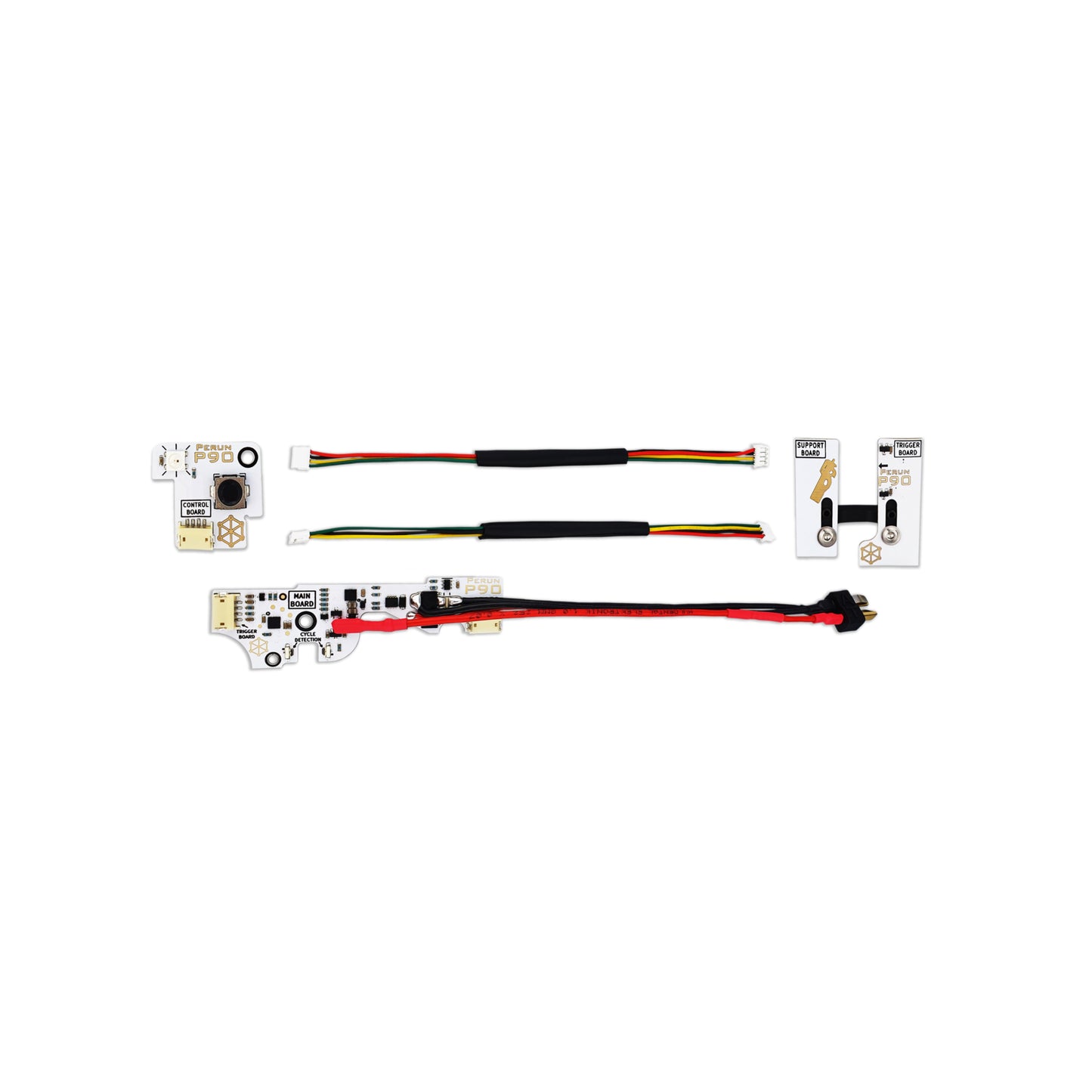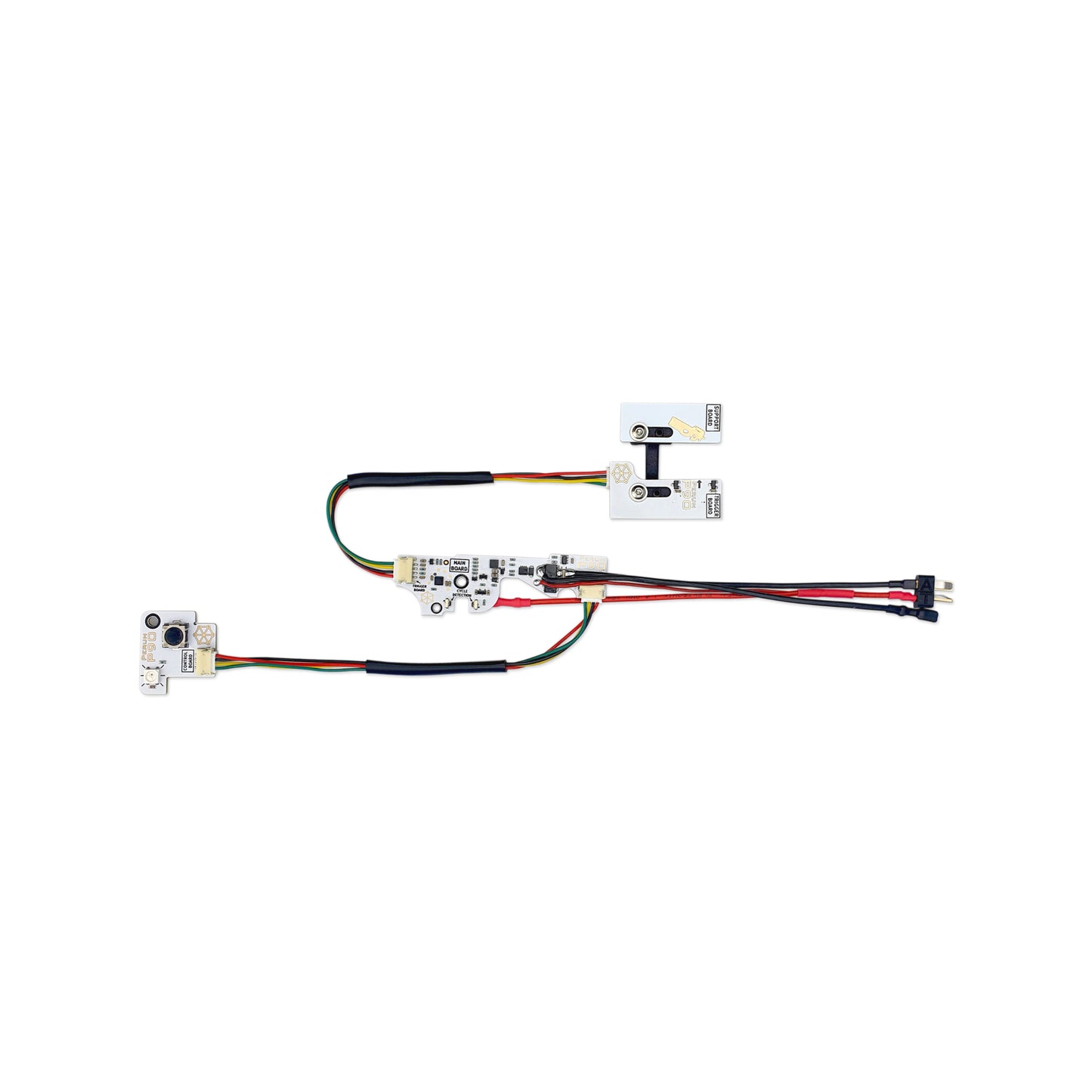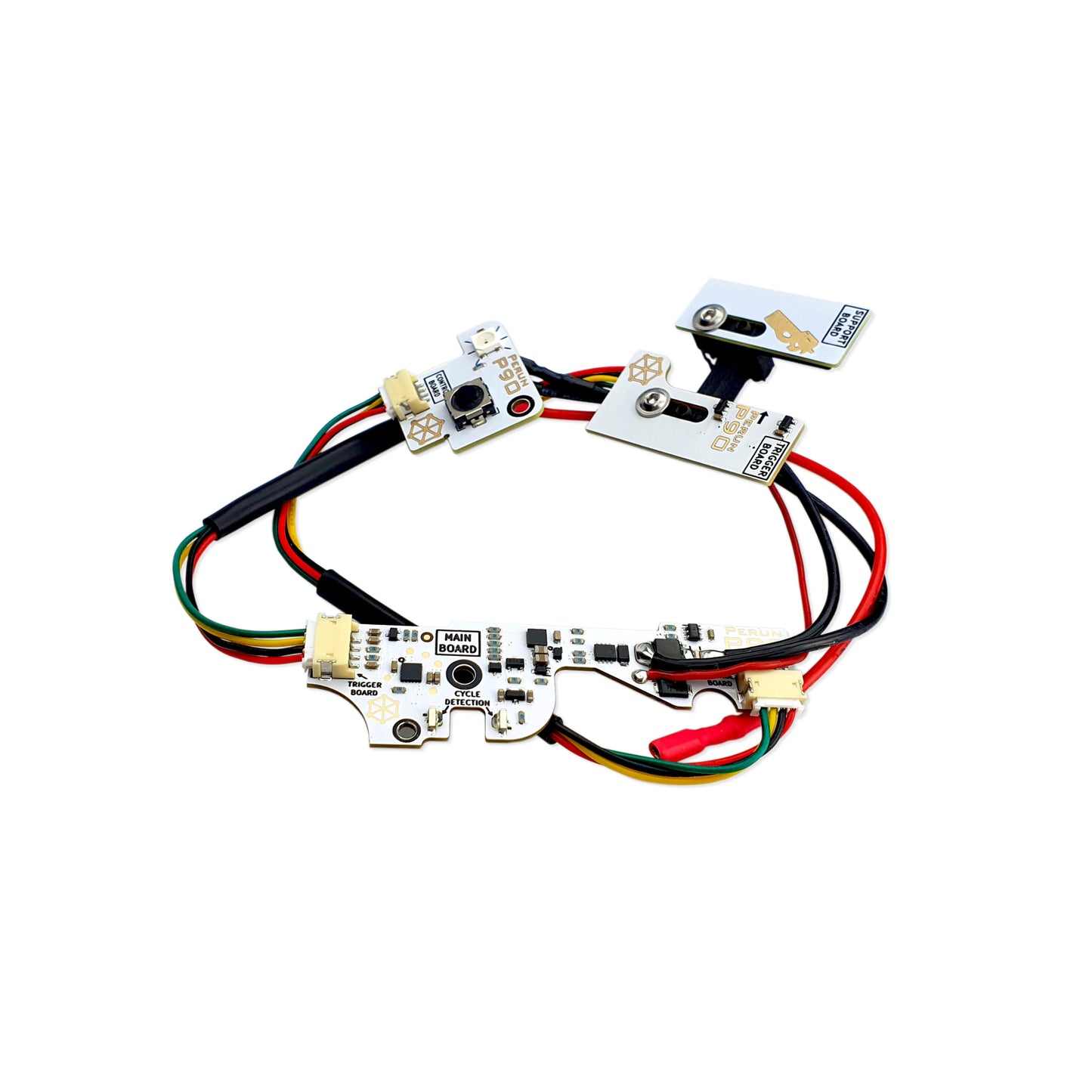 Cool idea but unreliable.
Awesome concept to replace the terrible stock trigger. Magnetic sensor works well, instructions are clear, when it works, it shoots well. The underlying reliability issue is that the cycle detection arm is a cheap piece of 3D printed plastic. The arm flexes when the gearbox cycles and fails to trip the cycle detection sensor. Sadly this issue results in a cool concept that is ultimately unreliable and let down by cheap parts.