Pre Build - Real Deal Drip DSG Pre Order
Regular price
$1,275.00 USD
Regular price
$1,320.00 USD
Sale price
$1,275.00 USD
Unit price
per
Introducing the Drip Series line of Pre Builds featuring the spray paint / drip texture on a skeletonized receiver set. 


Similar to the goblin Series of pre builds, you can expect visual flair as well as high tier performance and ergonomics. 
40-42 RPS 7 Inch M-lock Handguard. Joule Output can be chosen in the options available. 400 FPS / 350 FPS . Custom FPS Requests can be made.
The Drip Series internally has almost all of the Real Deal Airsoft Products from our new Performance Anti Revers Latch, DSG Variant Performance Piston Assembly, Cylinder Head , Super Tappet Springs, Golden Boi 2.0 Motor, Inner Barrel Stabilizer O rings all are Real Deal Products that Yield Real Deal Results. 


Dominate the field and turn heads, the trigger has been finely tuned with just a few mm of travel, with a satisfying but spam- able "break' due to the Jefftron Optical Real Feel Trigger System. This build has been tuned in a way that the RFTS does not limit the semi auto spam rate. Shoot as much and as fast as you like ! 

Similar to out Goblin Series of pre builds, Ergonomics and comfort are a much felt design aspect you will notice the moment you pick up this build. Super Light weight, with perfect balance. It feels effortless in the hand and almost feels like you can run this thing one handed. 

The Drop stock allows the user to much more comfortably aim down sights, no more hunching or tilting your head to the side with your googles and mask. 

The Drip Series Semi Auto Response is what techs like to call " HPA STATUS" in regards to the trigger response and rate of fire. 
Accuracy and durability is critical, with a internally polished 6.02 steel barrel coupled with the Market's best Hop Up unit and Bucking , this beast will clap cheeks for years.
*** Bonus Features - PTS EPM 2023 Magazine + Metal High Cap Magazine + 11.1 Titan Battery + Custom Laser engraved Gun Card + Real Deal Airsoft Patch ***
Real Deal Performance Assembly DSG Variant 
Real Deal Golden Boi Motor 2.0
Real Deal Golden Cylinder Head 
Real Deal Inner Barrel Stabilizer O rings
Real Deal Super Tappet Spring
Real Deal Performance Anti Reverse Latch
Real Deal SHS DSG Tappet Plate Reinforced 
Retro V2 SPLIT Gearbox 
DSG Gear Set 
Steel Bushings 
Jefftron Optical Mosfet
Jefftron Speed Trigger Blue 
Maxx Model M4A Hop Unit
Maxx Model Nozzle
Maple Leaf Bucking 
6.02 Steel Polished Inner Barrel
PTS EPS
PTS EPG-C
PTS EPM 150 Magazine
Centurion Arms M Lock Grip 
Black Leaf Drop Stock 
11.1 Titan Battery 
For best performance use heavy ammo, the heavier the better, avoid cheap bbs 
Share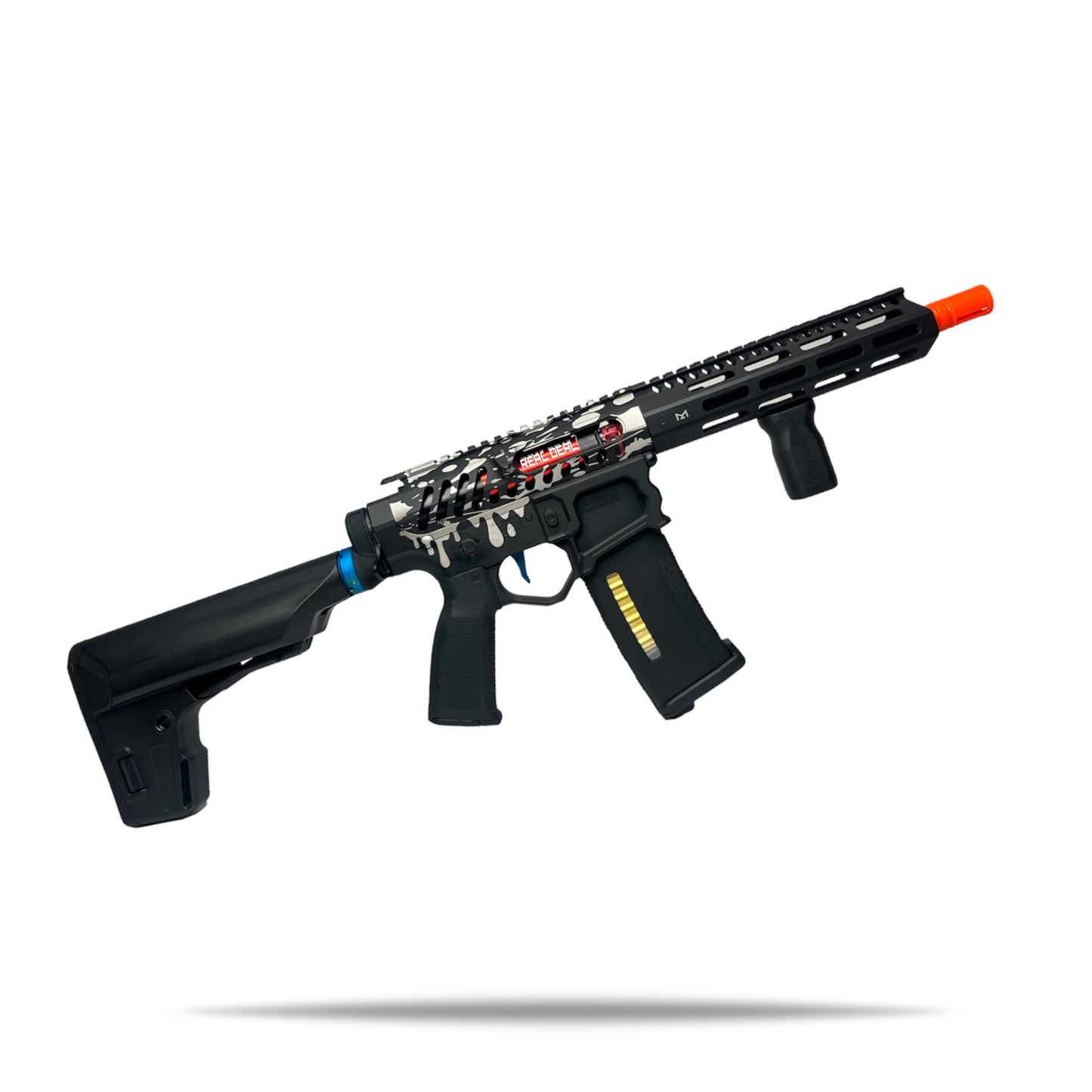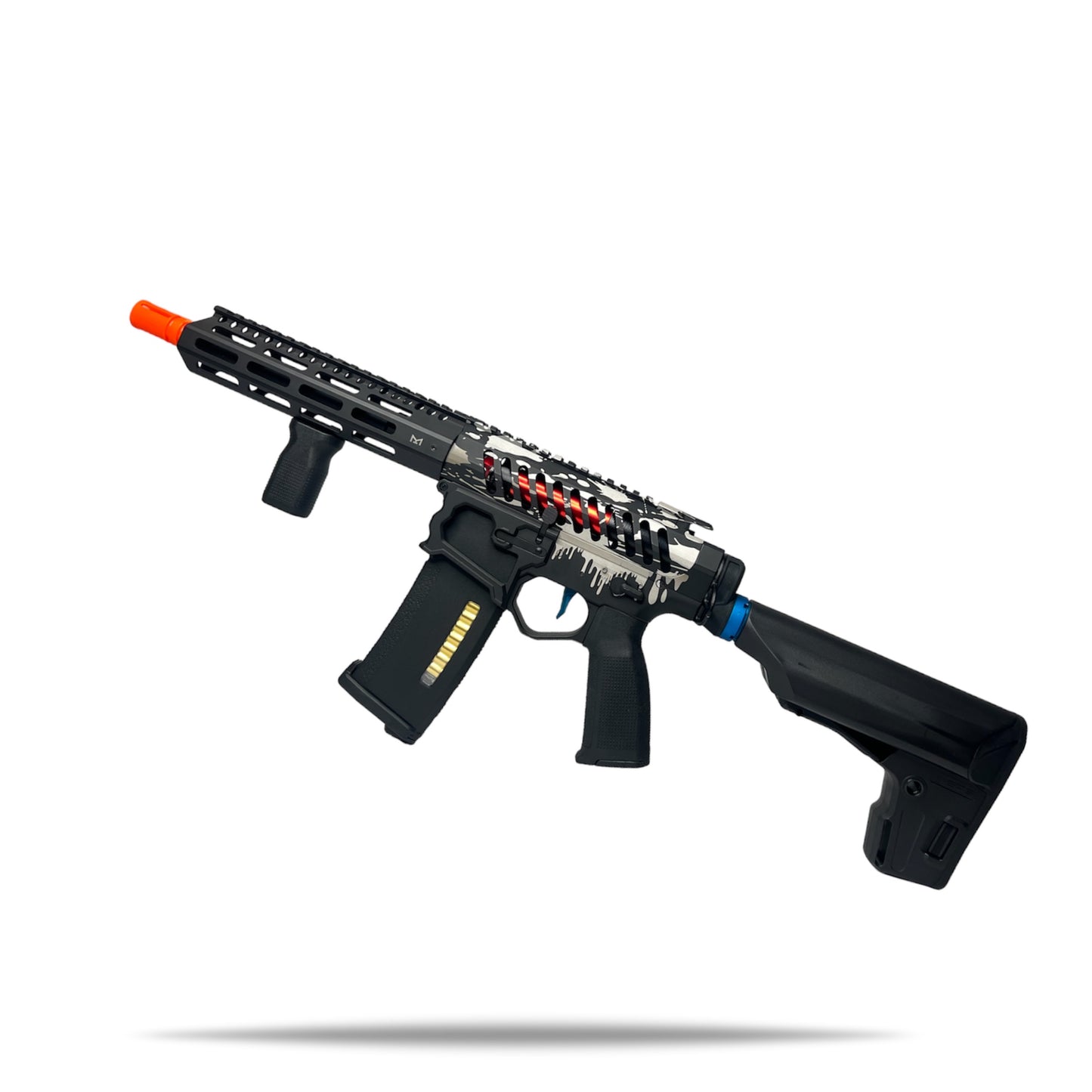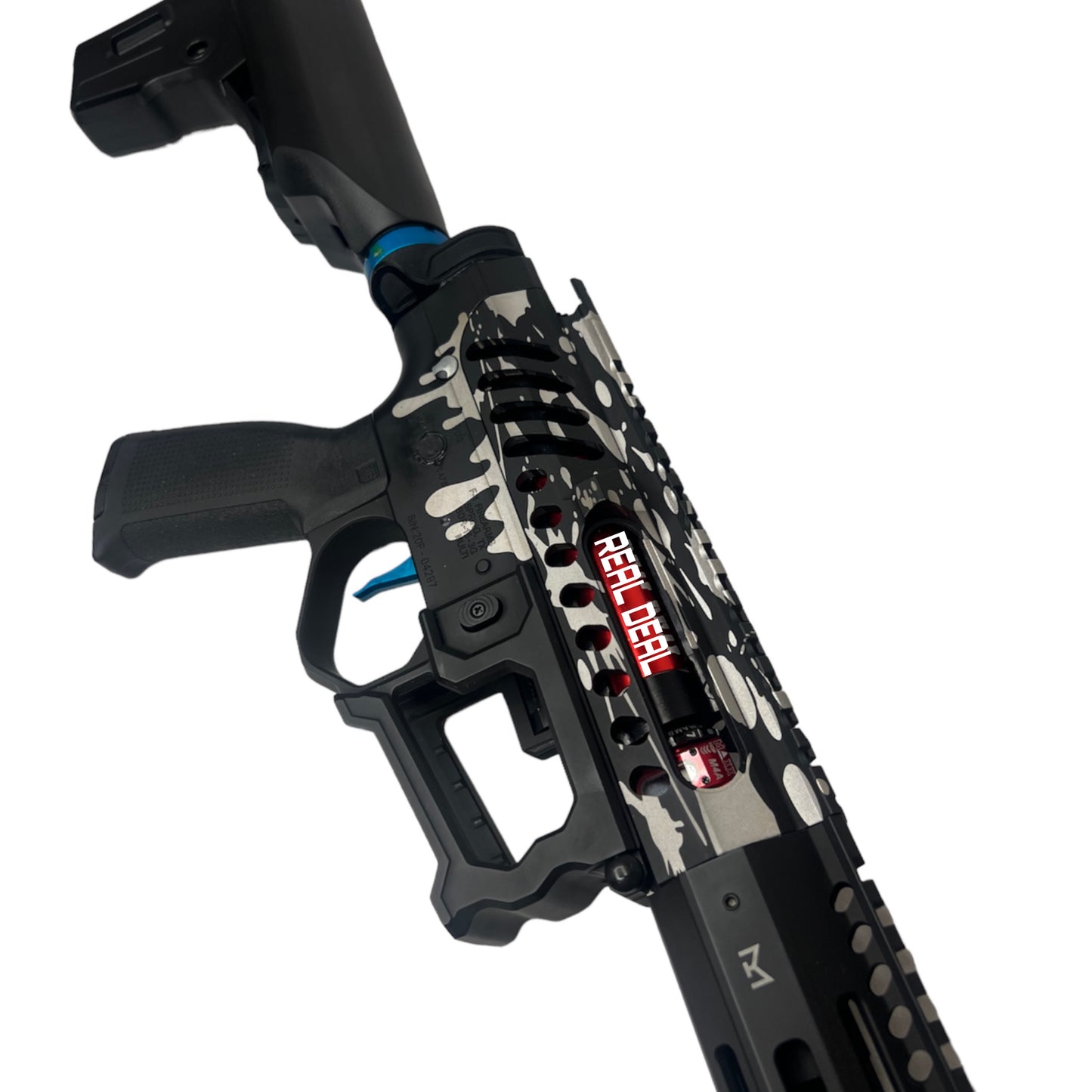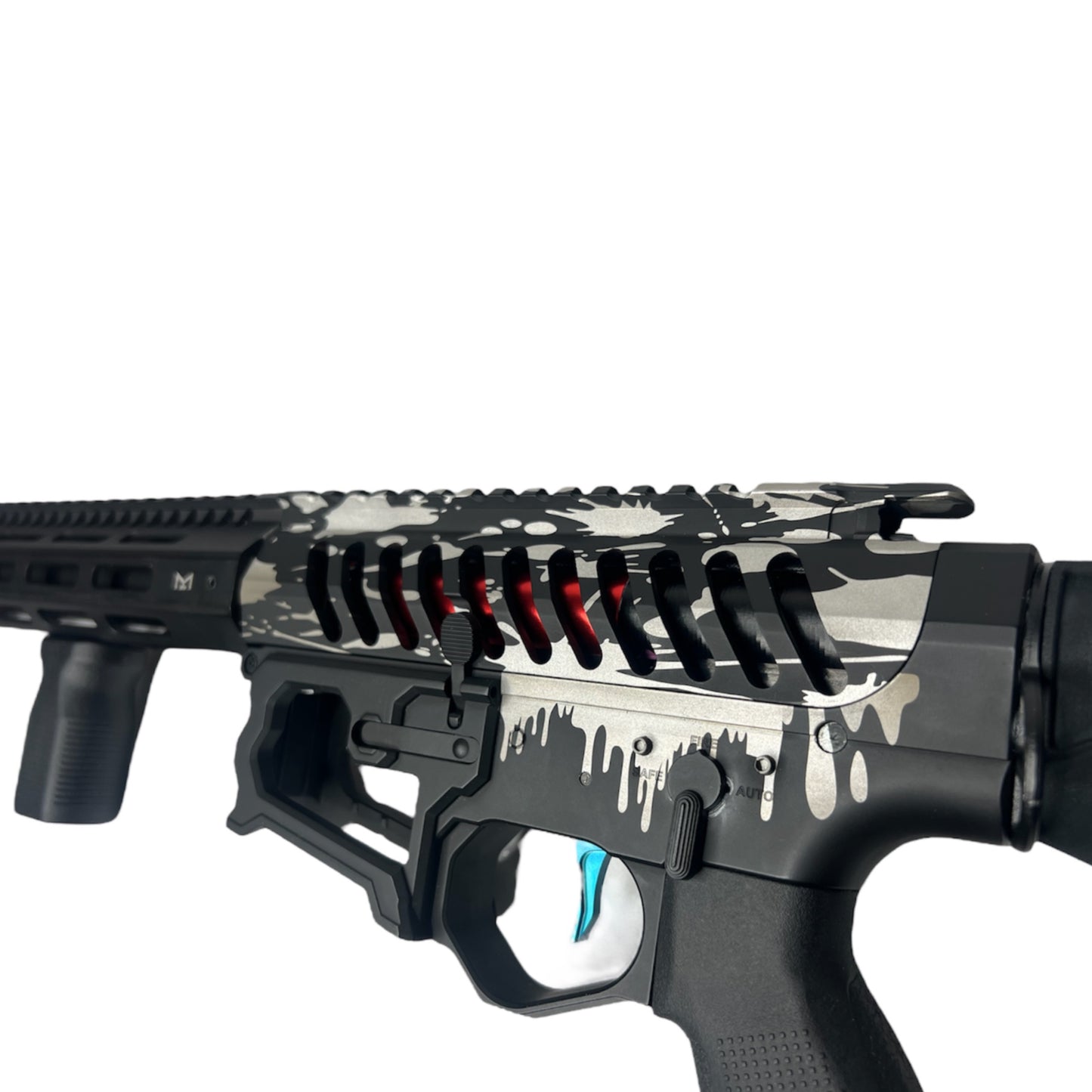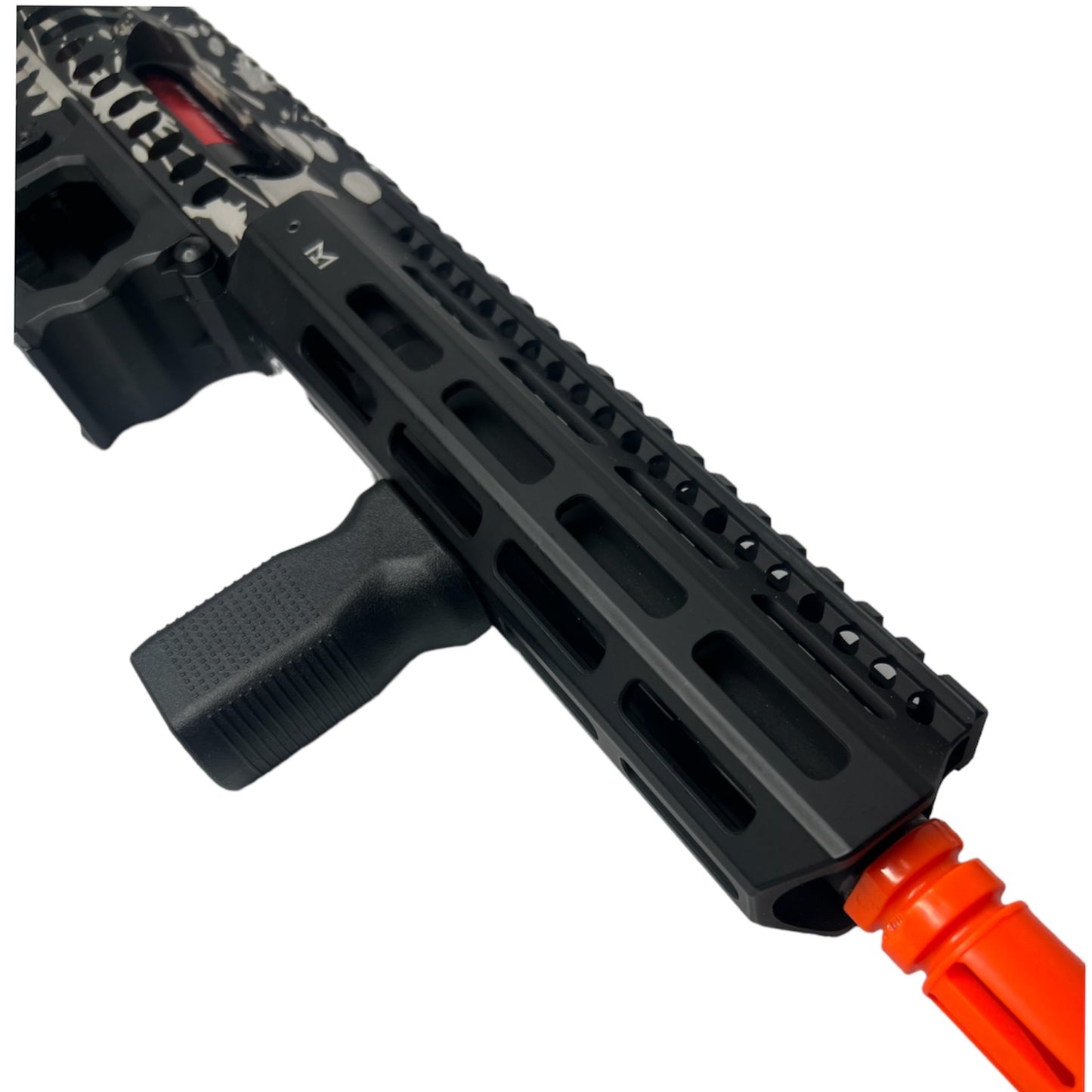 Best Birthday Gift ever. Momma hooked it up
My mom got my a drip dsg from real deal for my birthday, got it in about a week ago, no joke his videos really dont do the trigger response or sound justice. Jake thank you so much and the personalized note was dope man. We appreciate you... this thing claps cheeks ! im not using my crappy arp9 anymore real deal builds for life. now i need to stock up on more tracers !