Real Deal Cylinder Head
Regular price
Sale price
$10.99 USD
Unit price
per
Gold Real Deal Double O ring Cylinder Head. V2 & V3 Gearbox Compatible. 
⁍ SHS OEM CNC Cylinder Head with the Real Deal Flavor. A must have upgrade when seeking perfect compression.
⁍ Double O ring at the base help to Seal the compression system. I highly recommend to wrap a few layers of Teflon Tape UNDER the o rings, this will yield a wicked seal.
⁍One piece metal construction, this prevents any fractures your stock Cylinder head may experience. Stock Cylinder Heads, Krytac in particular are known for exploding, due to the center nozzle shaft being metal, and the rest of the body being Polymer, its a matter of time until that thing explodes, especially if your building a high speed high stress build. Being a one piece unit, this worry is irrelevant.
⁍Wide surface Impact Pad on the Rear of the Head. This absorbs shock and dampens sound. It is safe to use a Metal Piston head with this cylinder head, the pad is super effective.
Share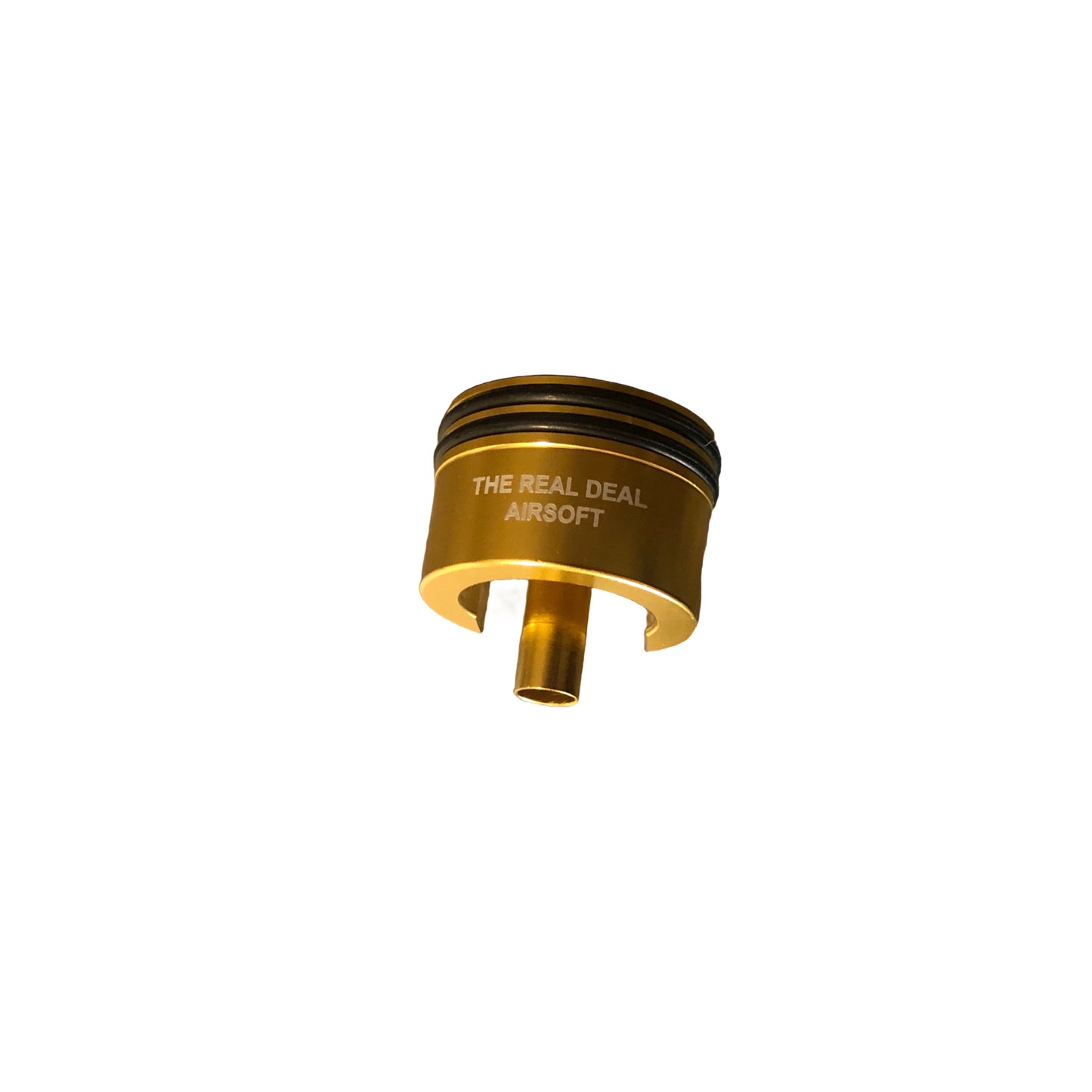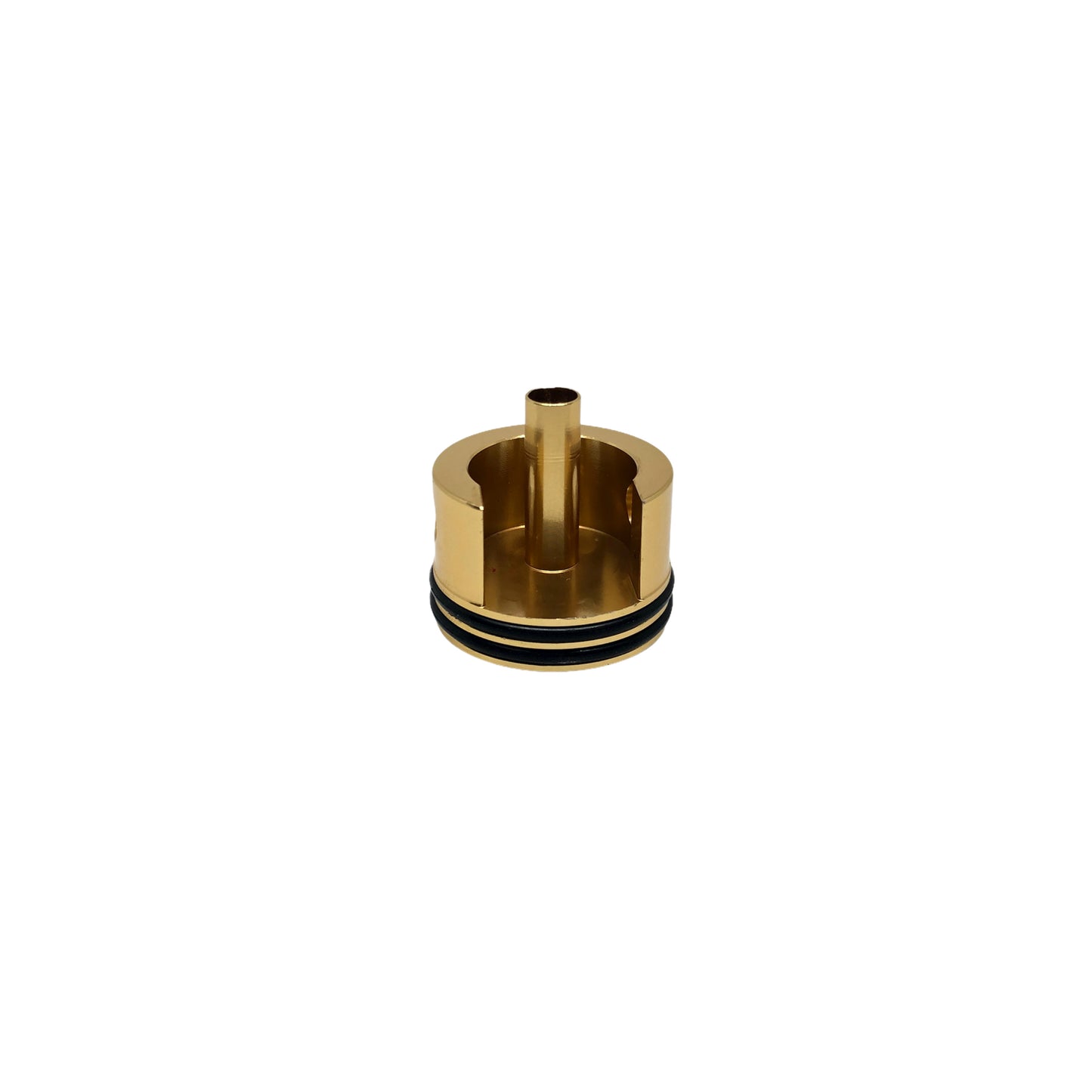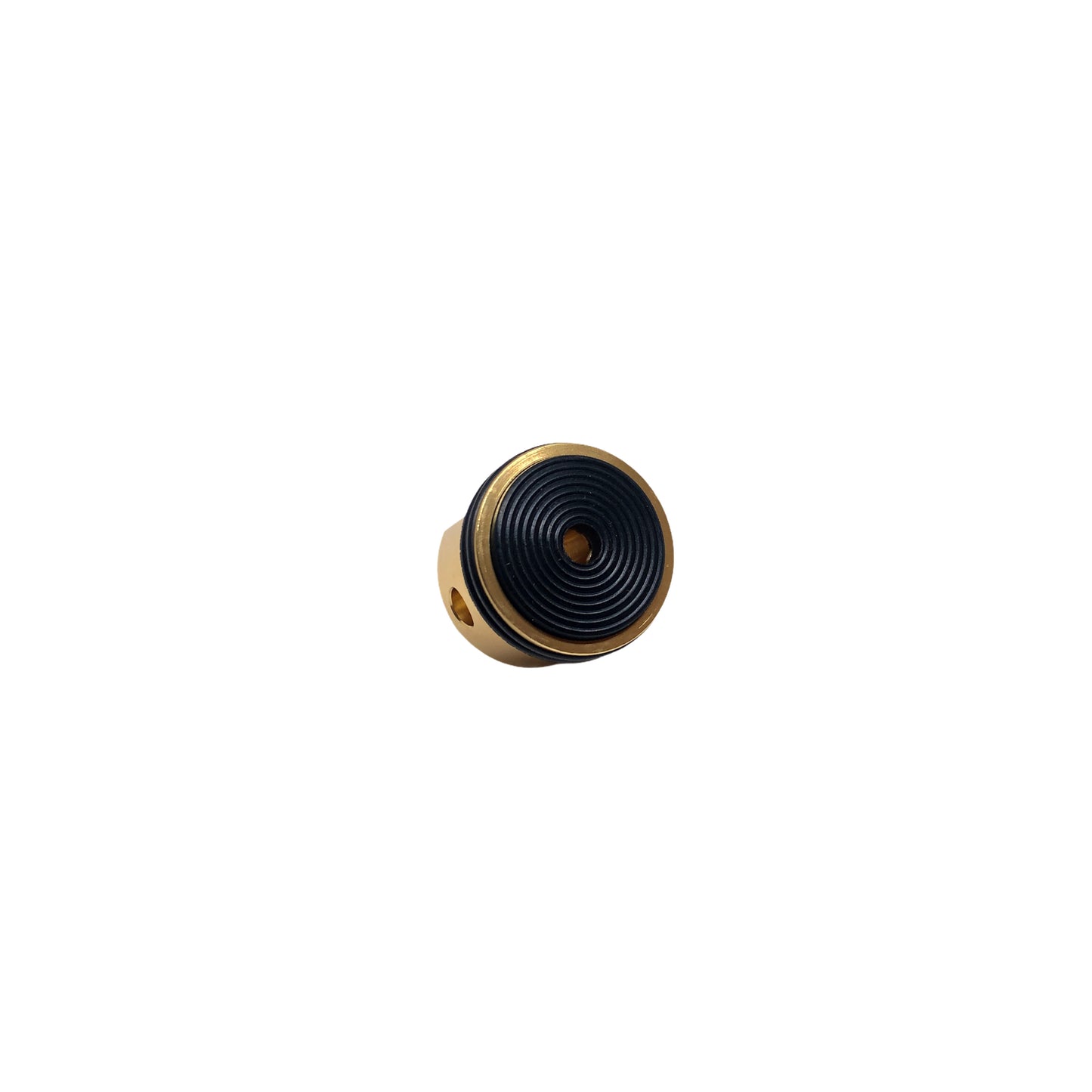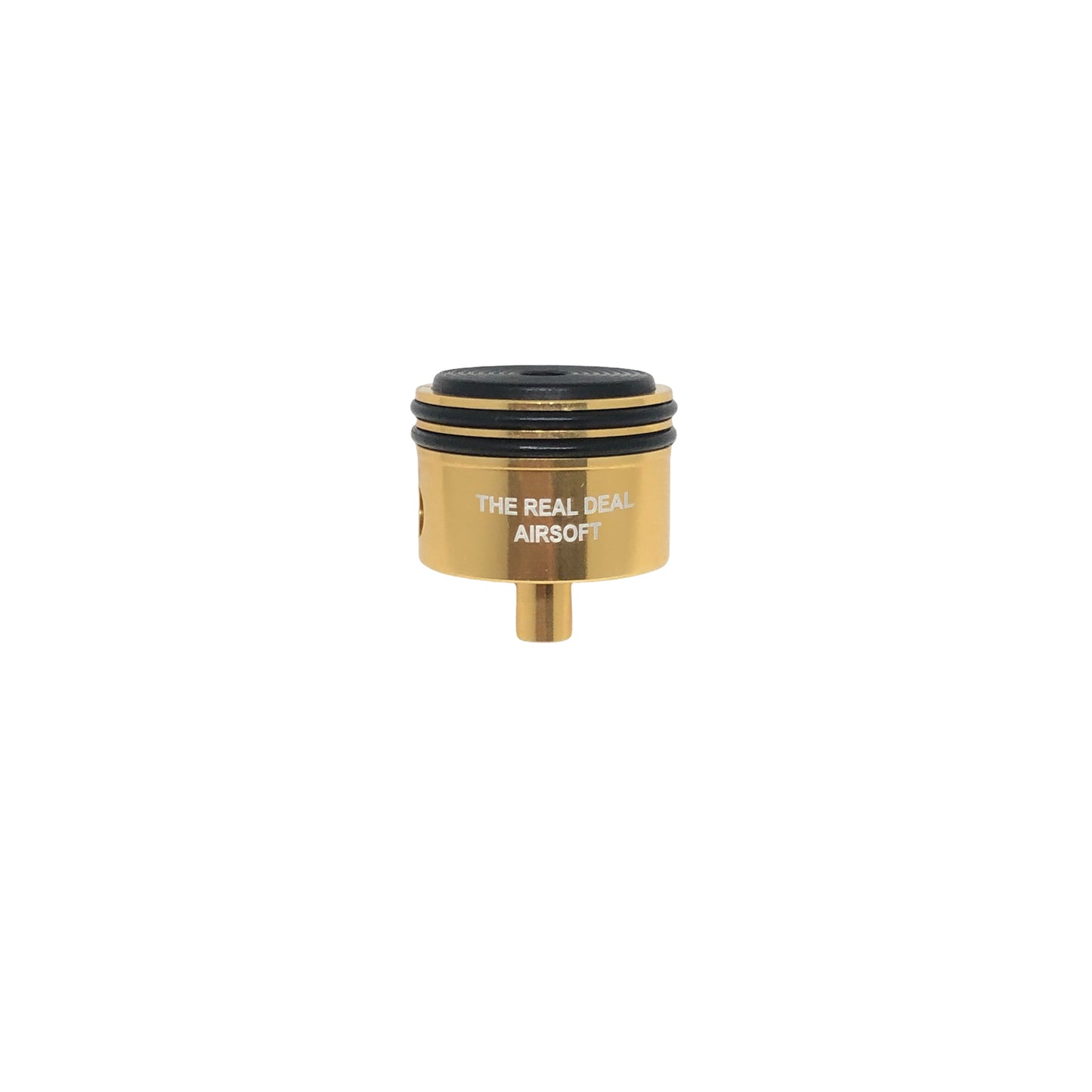 My new go to!
If your looking for drop in fit and perfect air seal not to mention the great look in your gearbox pick this cylinder head up! The only ones I will be using five star once again Real Deal !! Jake you rock!!
Best cylinder head out there
I think this is probably the best cylinder head out there compared with the real deal cylinder and piston setup great product
BEST CYLINDER HEAD OUT THERE!!
When entered in cylinder it basically meshes into one being so AIRTIGHT no pressure is lost and it works phenomenal and don't get me started on it's look, just an amazing product!!