Real Deal Performance Anti Reverse Latch
Regular price
Sale price
$6.99 USD
Unit price
per
The Real Deal Airsoft Performance Anti Reverse Latch 
CNC Stainless Steel 
Reinforced Latch Spring (Stronger than Stock Spring)
The anti reverse latch is a small part inside the of every Airsoft Electric Gearbox. This small part takes on immense stress , and over time it will wear out. 


Have you ever taken a look at your bevel gear, and observed large grooves that run along the middle of the gear? Well, this is exactly where your anti reverse latch contacts your bevel gear. 


It is the job of the Anti Reverse Latch to prevent your gearset from cycling in the wrong direction, as well your anti reverse latch is whats is responsible for holding your piston back when you are enabling Pre Cocking Features. 
Your Anti Reverse Latch is in use with every single cycle of the gearbox.
Improper performance, can occur when your anti reverse latch and or its spring wear out over time. 

When that happens, or to prevent that from happening, upgrade to The Real Deal Airsoft Performance Anti Reverse Latch.



Fits all V2 and V3 systems 
Share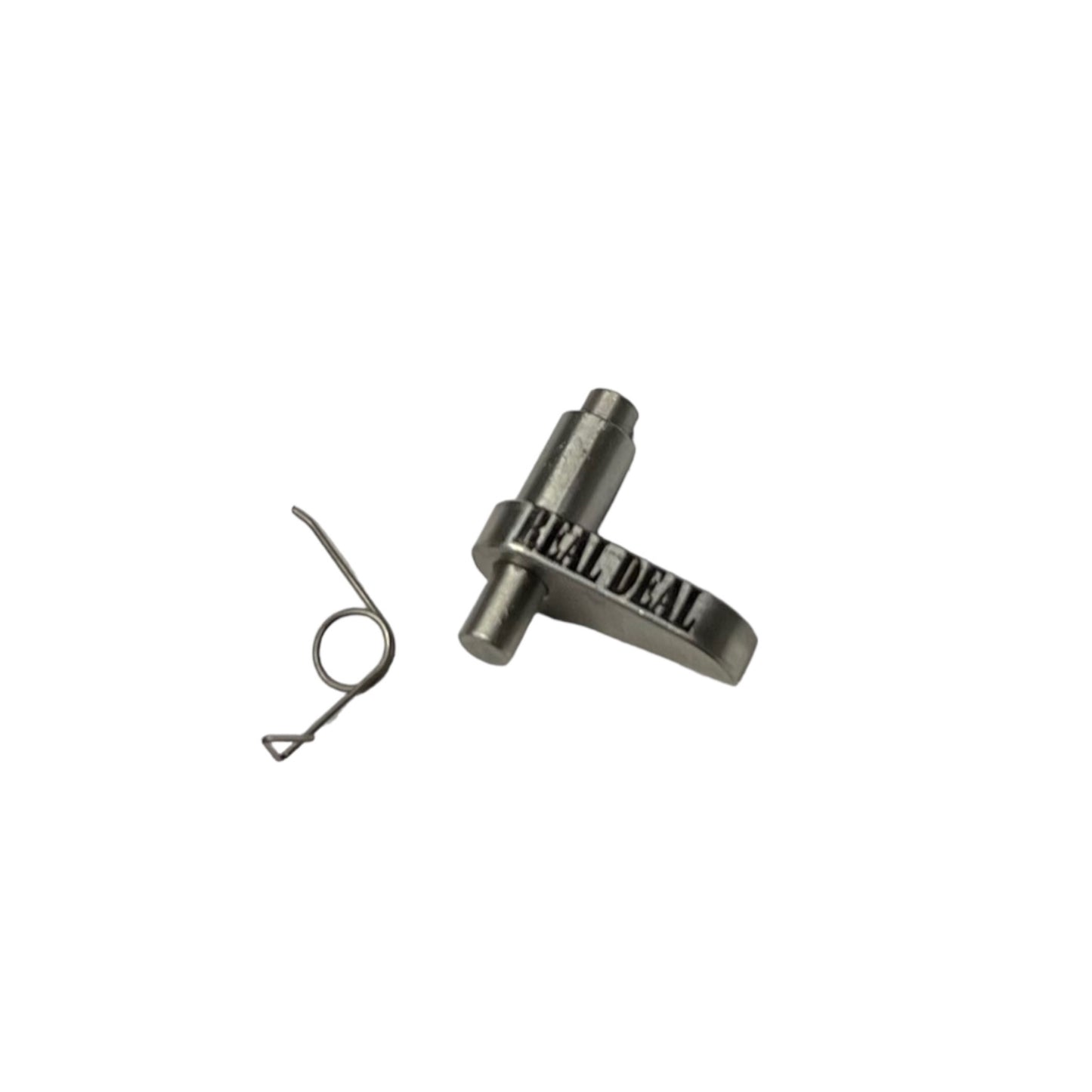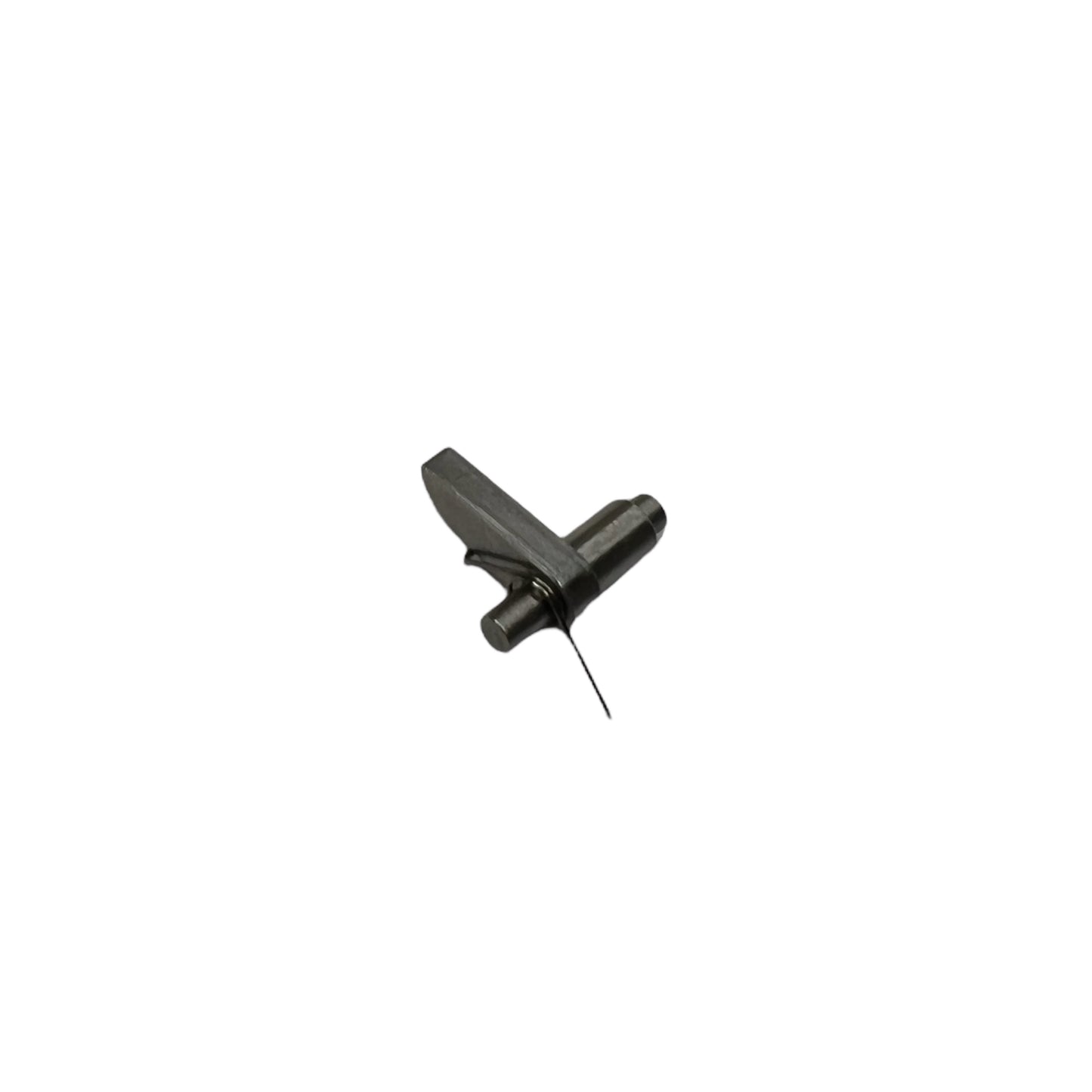 Real Deal Performance Anti Reverse Latch
Fine Part
Nothing wrong with this, but it's not an upgrade over a stock part—only a replacement for a broken one.