Real Deal Performance Piston AOE MOD
Regular price
Sale price
$15.99 USD
Unit price
per
The Real Deal Airsoft Piston AOE Mod 4.0
All new 4th generation piston with significant design changes from all previous models. Wide use Piston, for use in majority gearboxes that use  V2 and V3 Pistons. 
⁍ 
14 Tooth  Steel  (Metal Injection Molding & Heat Treated) AOE Corrected Rack 
⁍ 
2nd Tooth removed 3rd Tooth Cut to 45° Angle to ensure proper engagement with Sector Gear
⁍ 
Steel Rack is Bonded to Piston Body for added Strength 
⁍ 
Strong DuPont Polymer body with New Thick Pick Up Tooth Support  ( Please Read Tech Tip at the Bottom) 
**Important Tech Tip***
This Piston has a thick reinforcement on the rear of the piston behind the pick up tooth. You can damage this portion of the piston if you trip the anti reversal latch upon disassembly. When the anti reversal latch is tripped when under spring tension, especially with Duel Sector Gears , the sector will spin the reverse way and release tooth will cycle backwards smacking into the polymer support. 
The prototype versions during beta testing all intentionally had the support removed to test this scenario. No failures occurred. Test was 70k rounds 18:1 DSG M160 Spring. 
Drop in fit for standard v2 and V3 spec. Retro Arms Gearbox / G&G G2 Gearbox / Krytac Gearbox / VFC / G&P Stoner / CYMA Platinum / VFC Scar H / FN Herstal Scar L / Ares Gearbox / Elite Force Gearbox 
This performance piston is designed to decrease the overall stress on your internals. By correcting the angle of engagement you are significantly reducing the stress caused from high cycling AEGs, where the sector gear slams into your piston at a poor angle, or even engaging the second tooth due to improper spacing,  This leads to broken teeth and worn down parts. This Piston guarantees that your sector gear will never prematurely engage the pick up teeth at a poor angle only at the correct angle. A piston with a full metal rack is a necessity in all AEG gearboxes 
Share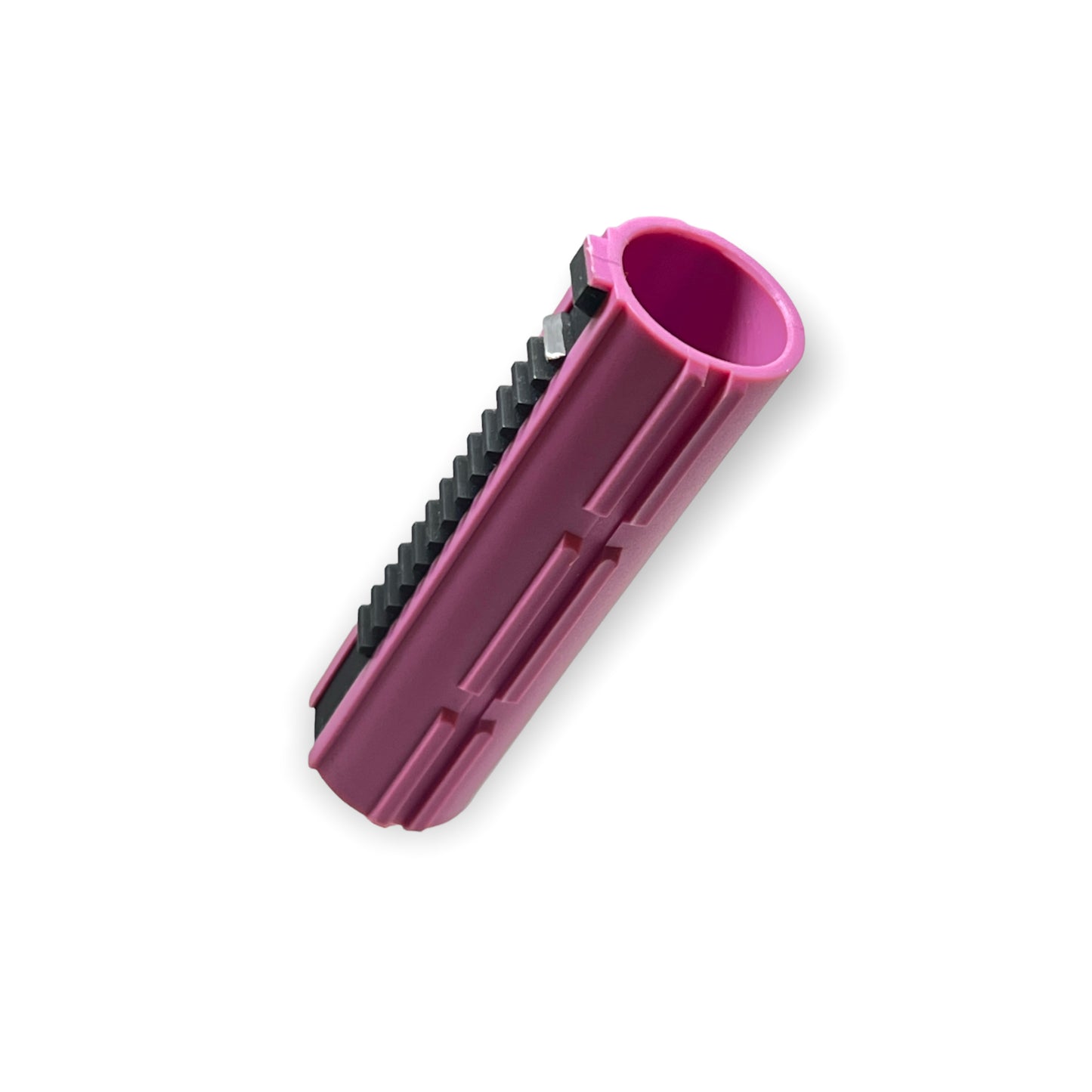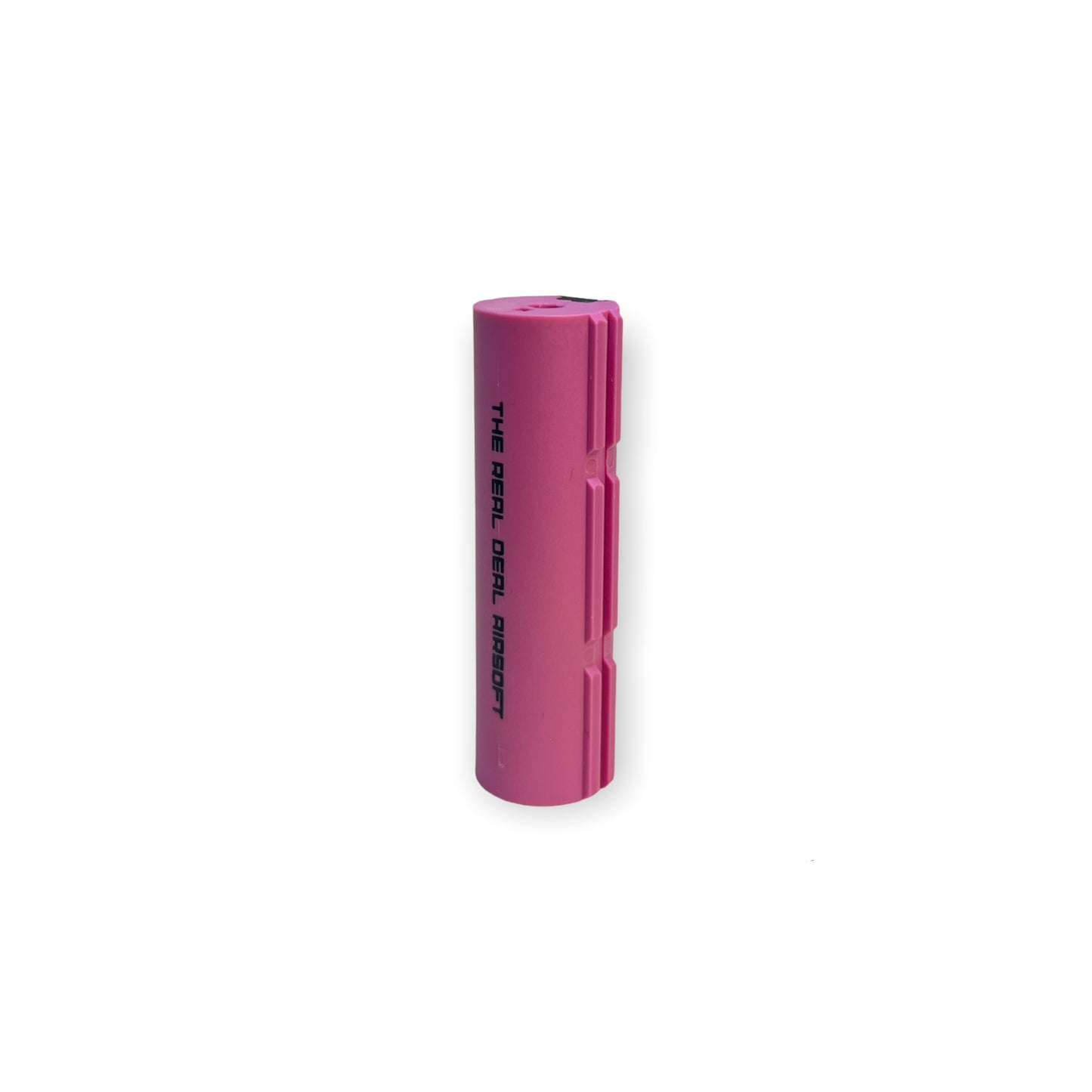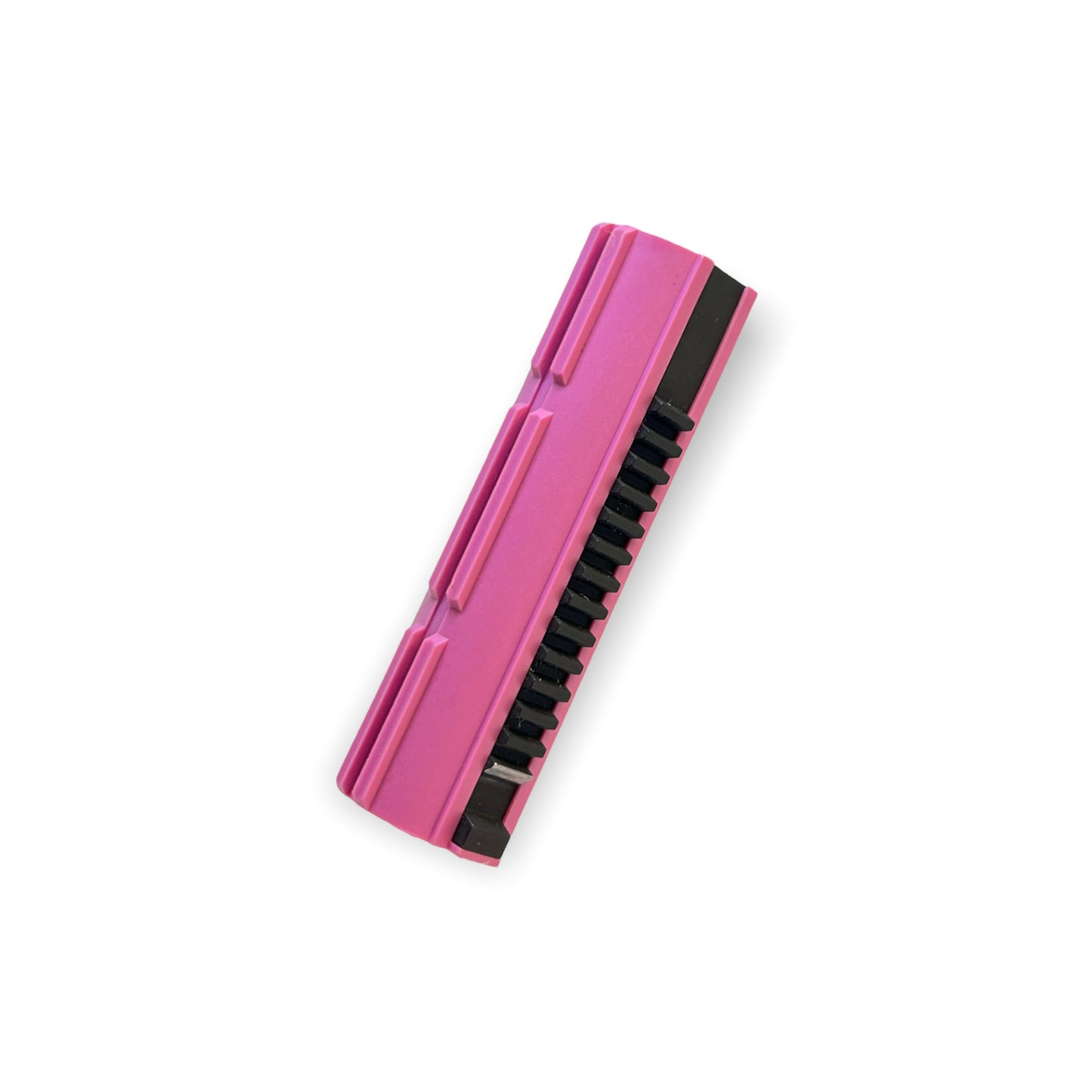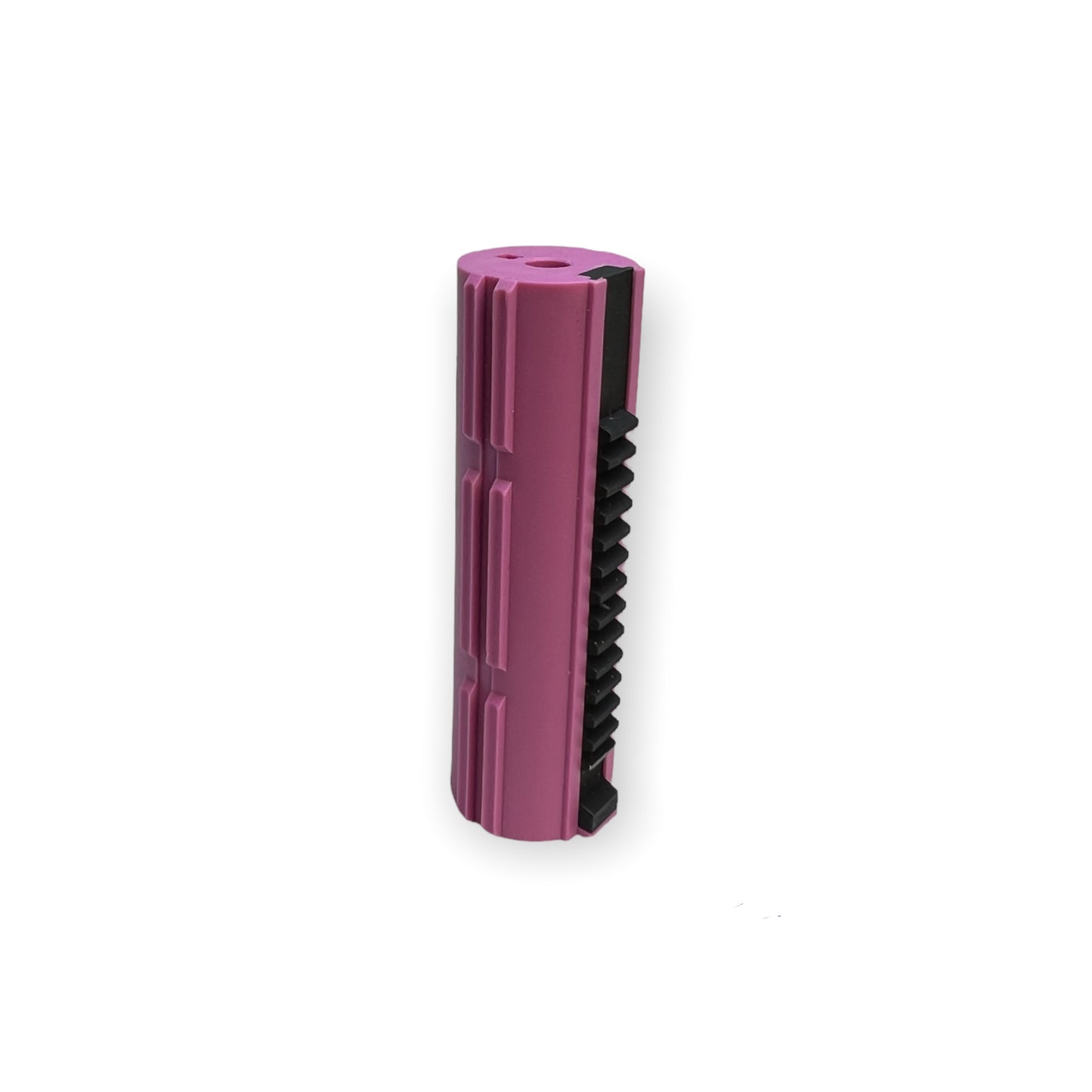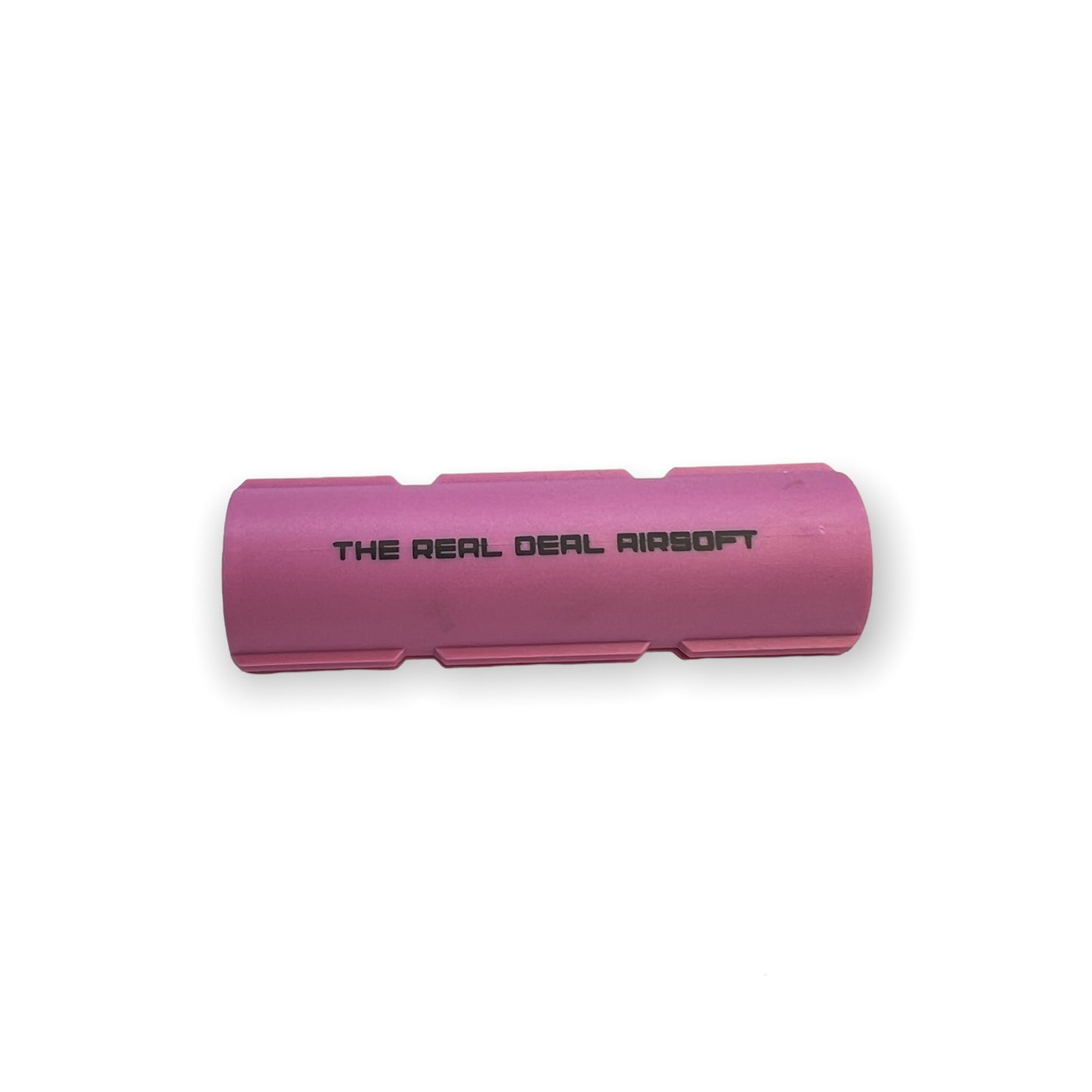 Real deal piston
Everything looked and performs great after I fixed how the 2nd tooth that was preshaved down was lopsided
THIS THING IS THE REAL DEAL HOLY FEEL!!
Not only did it increase my rps but also made my gun less stressed by its AOE making it sound way better and a lot snappier like what u would expect from the REAL DEAL.
Awesome Guy!!
I use this piston in all of my builds and had one fail sadly. Luckily i texted Jake and he got me one sent out asap no questions asked. 100% recommend The Real Deal!!!
Amazing
Product worked amazing in my 32 rps ssg and has crazy good compression!
awesome
these things can take a beating! very hard steel teeth.