Retro Arms CNC Gearbox V2 (8mm) – QSC
Regular price
$104.99 USD
Regular price
Sale price
$104.99 USD
Unit price
per
!! Do NOT use MAXX cylinder head !! - Retro Arms 

Key Features
Precision machined from billet EN AW 7075 T651 aluminum
Quick spring change guide system (QSC)
Durable anodized finish
Reinforcement in key stress points to counter rapid wear from high performance parts
Pre-radiused cylinder windows - helps evenly distribute impact force
Deeper wire channels along base of gearbox
Anti Reversal Latch access
Bevel gear window cut out on lower shell
AOE viewing window ( Sector - Piston )  
Comes with Ball Bearing Guide Plug and Gearbox Screws
I have personally been using these gearbox shells for many many years. It is a product that has stood up to the test of time, and it gets The Real Deal Approval. 
Compatibility: For Tokyo Marui, G&P, Matrix and other compatible M4 / M16 Series Airsoft AEG Rifles (Modification may be required depending on brand but mostly the rear portion of the lower receiver is where fitment issues most commonly occur ) 

Material: CNC Billet EN AW 7075 T651 Aluminum
Share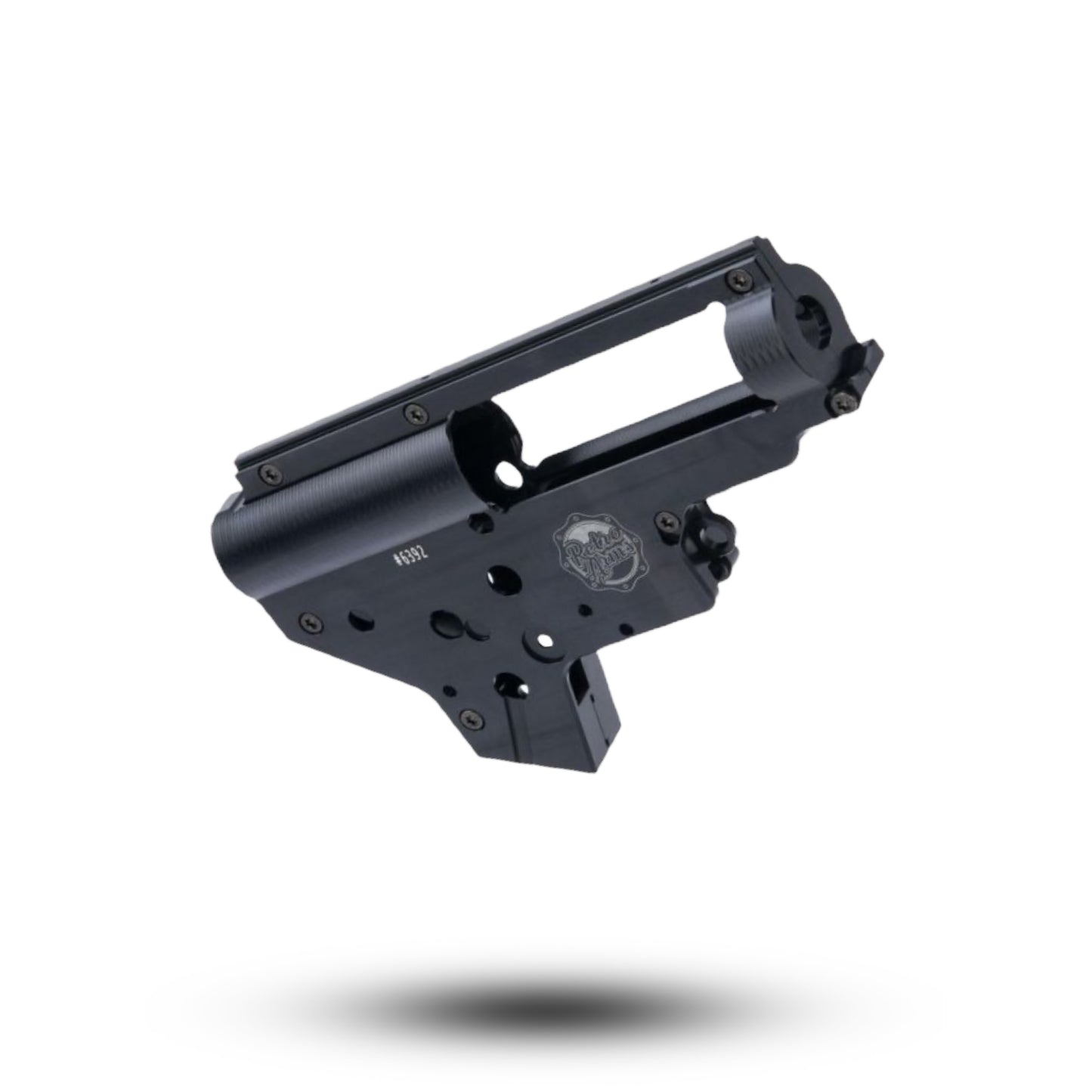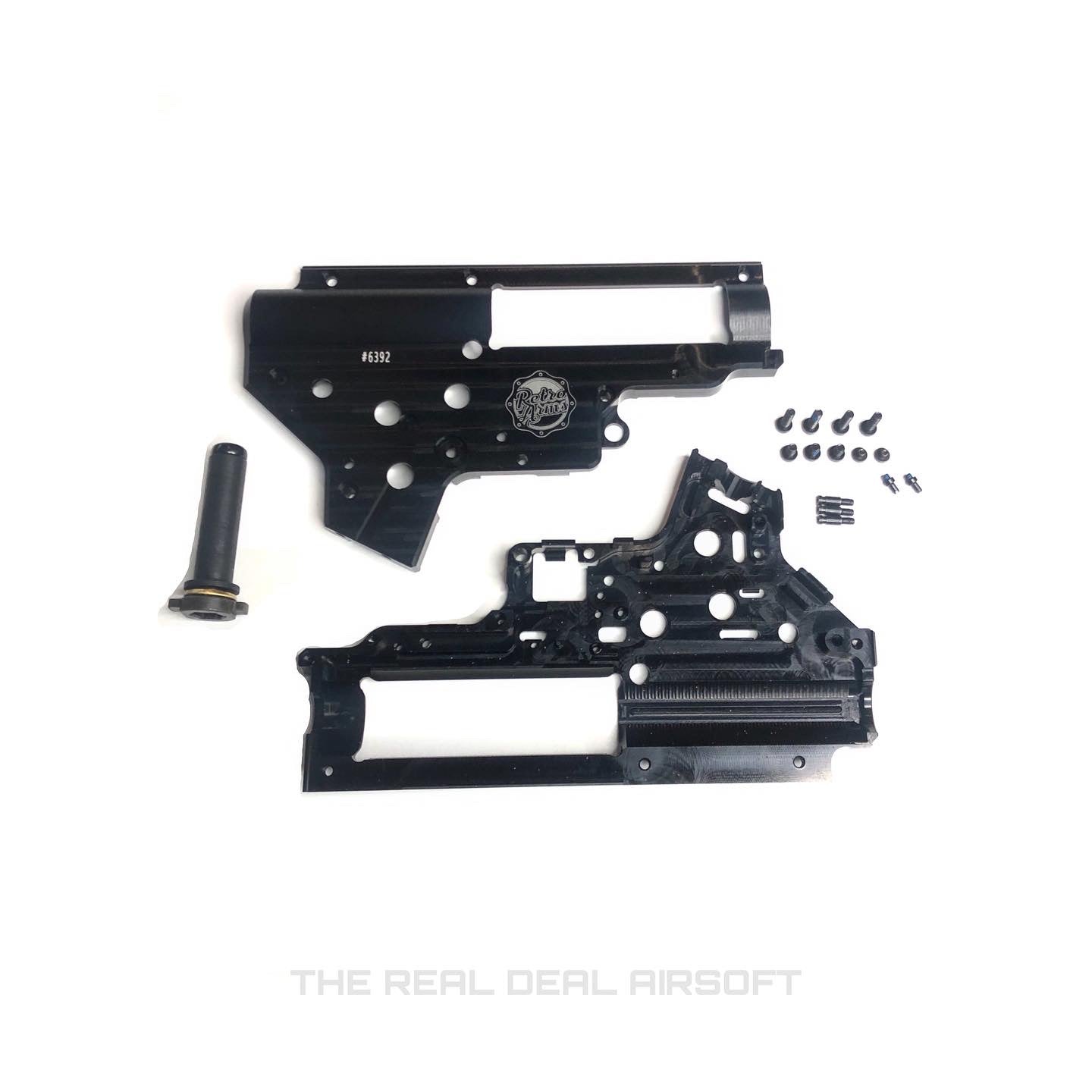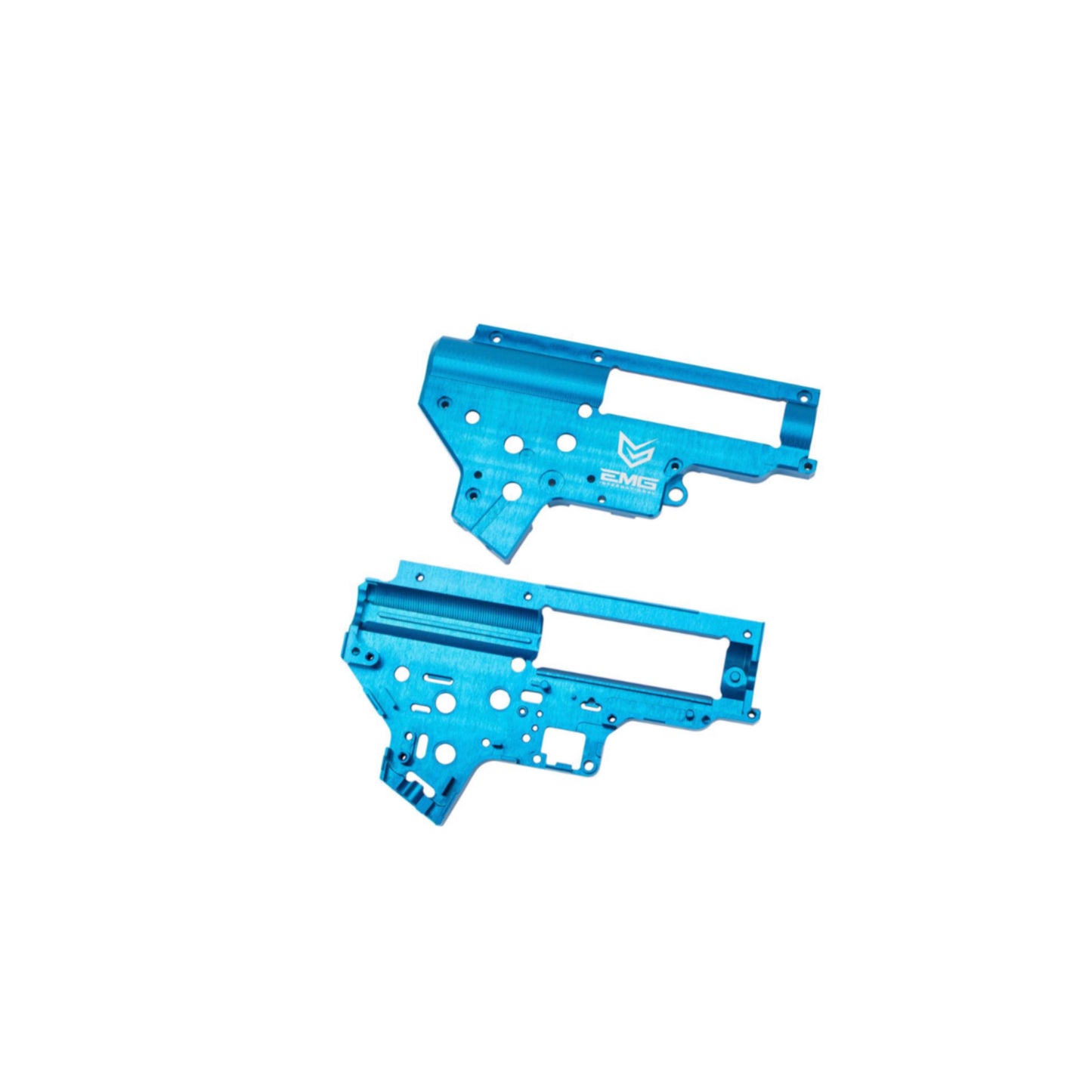 whats the diffrence between a stock gear box and a retro arms
a standard gearbox has many intolerances as well is made from cheaper weak metals which always fail eventually. Especially if you upgrade your aeg theres added stress from the increased cycles, cycle time, and over all increased abuse. They all crack eventually. A retro box will never crack and since it is not off spec, upgrading is super easy and makes the process 10 times easier. You do not have to radius the gearbox, nor dremmel out stupid trigger contact threads to seat a mosfet. It is the best upgrade for any aeg. It is a shame to spend $500 on parts for your gearbox shell to break and potentially break other internal parts to just have to re build it. With retro, you build it once and forget about it with confidence.