The Real Deal Airsoft EZO J Cage Bearings
Regular price
Sale price
$39.99 USD
Unit price
per
Real Deal EZO Bearings are some of the highest quality bearings on the market. 


8mm J Caged Stainless Steel Ball Bearing (3x8x3mm) 
Set of 6 
Bearings reduce the friction within your electrical system. 
Achieve a super smooth cycle with these Real Deal Bearings. 
J cage are the strongest type bearings in airsoft application. Crown Cage which comes stock on most AEGs are the weakest and bound to fail post upgrade. 


Low Profile Bearings makes shimming a dream, leaving plenty of room inside the gearbox for precise shimming. As well as less interference with the selector plate in V2 applications. 
Compatible with ALL 8mm Gearboxes 
*** Technician Pro Tip *** Bearings do require proper installation and maintenance. It is recommended to glue or bond the bearings to your gearbox shell. Shim gears properly and use a grease / lubricant in your bearings. It is not advised to run bearings dry. Happy Cheek Clapping. 
Share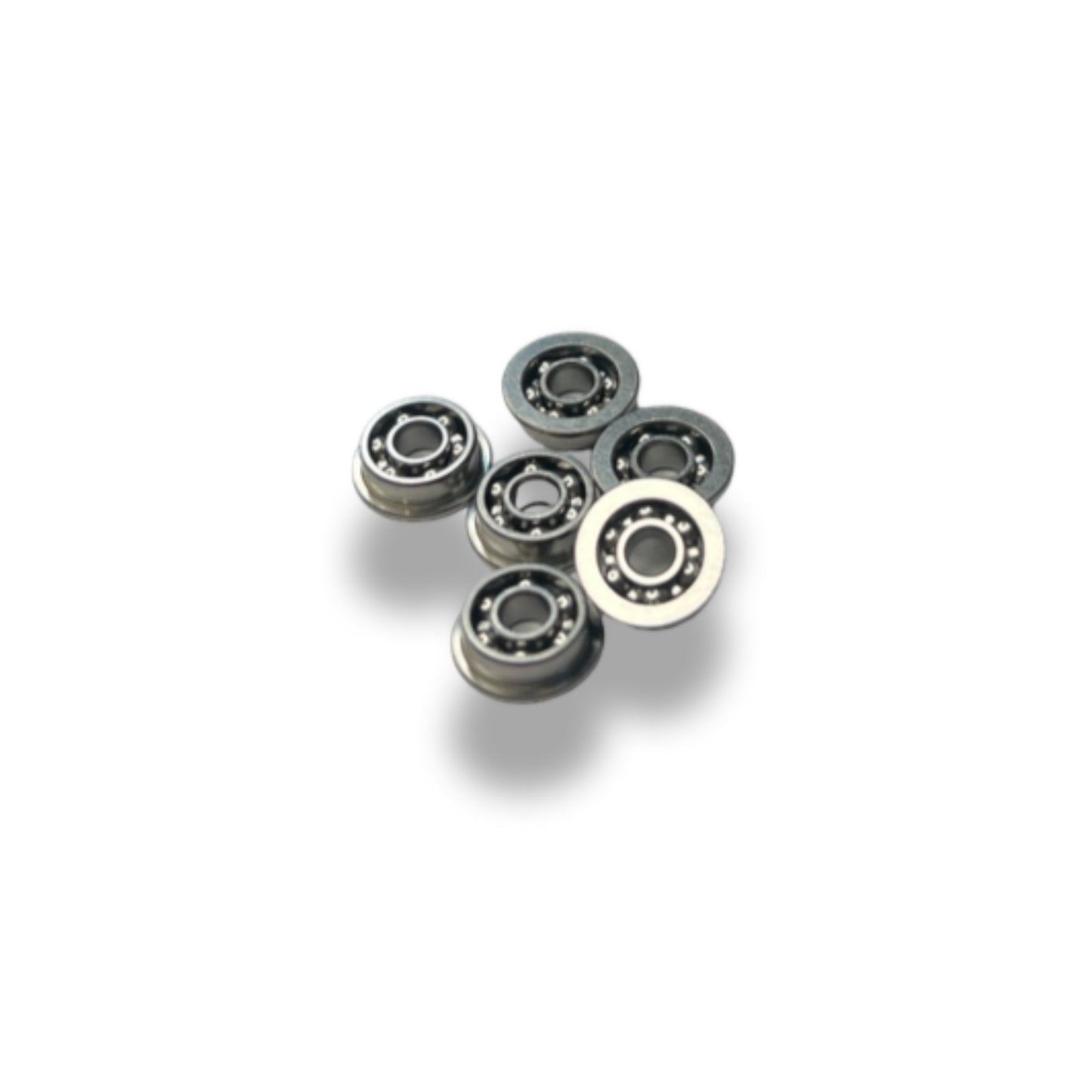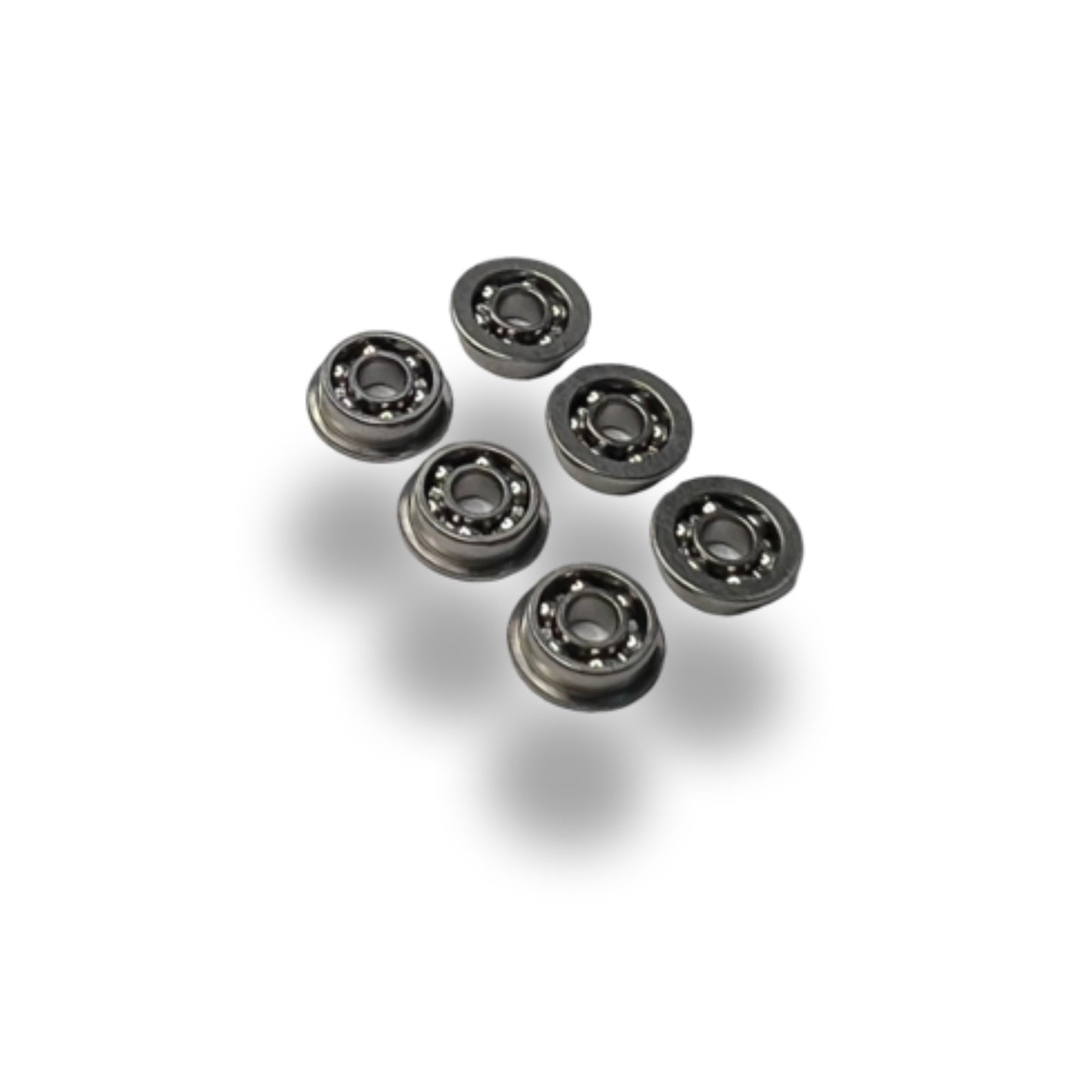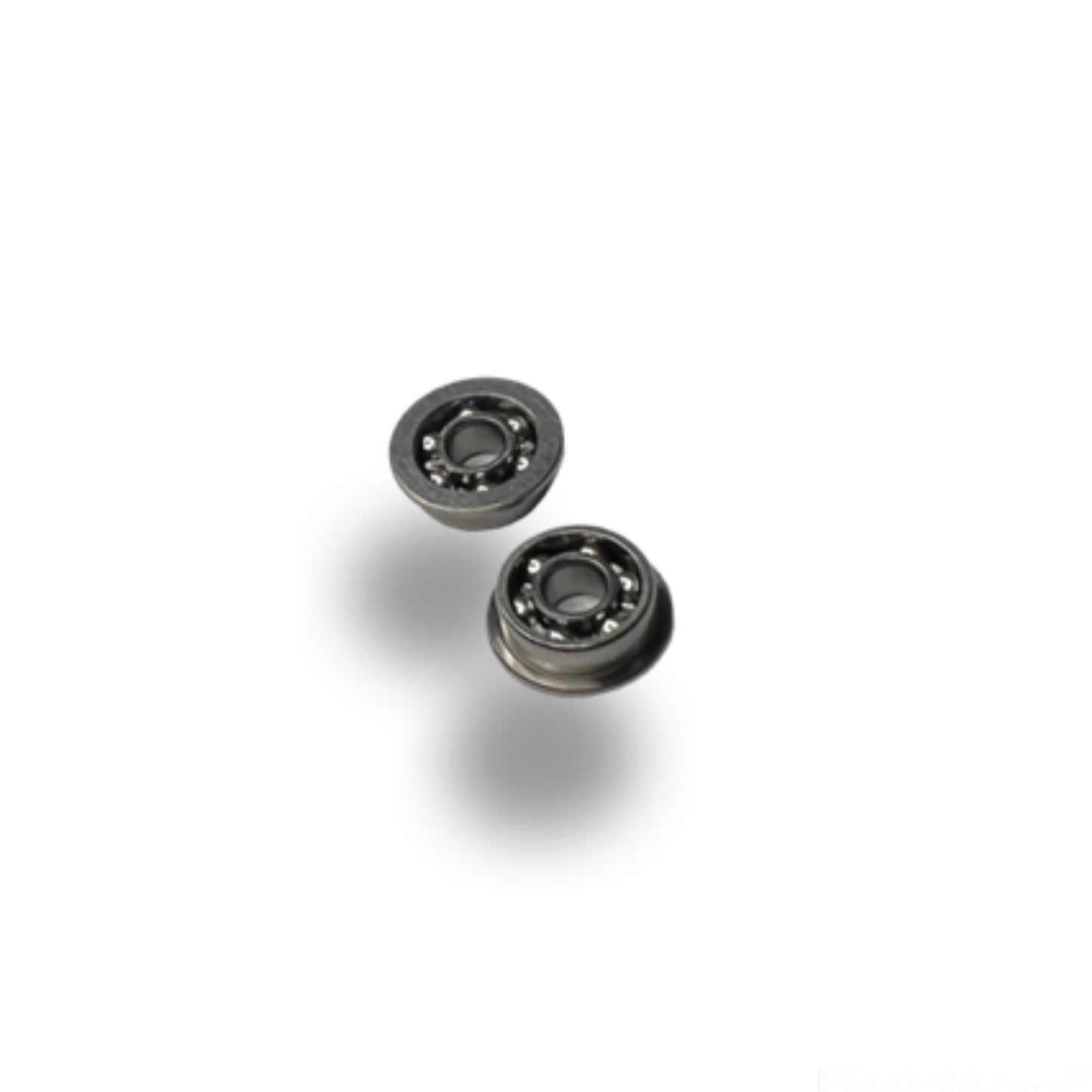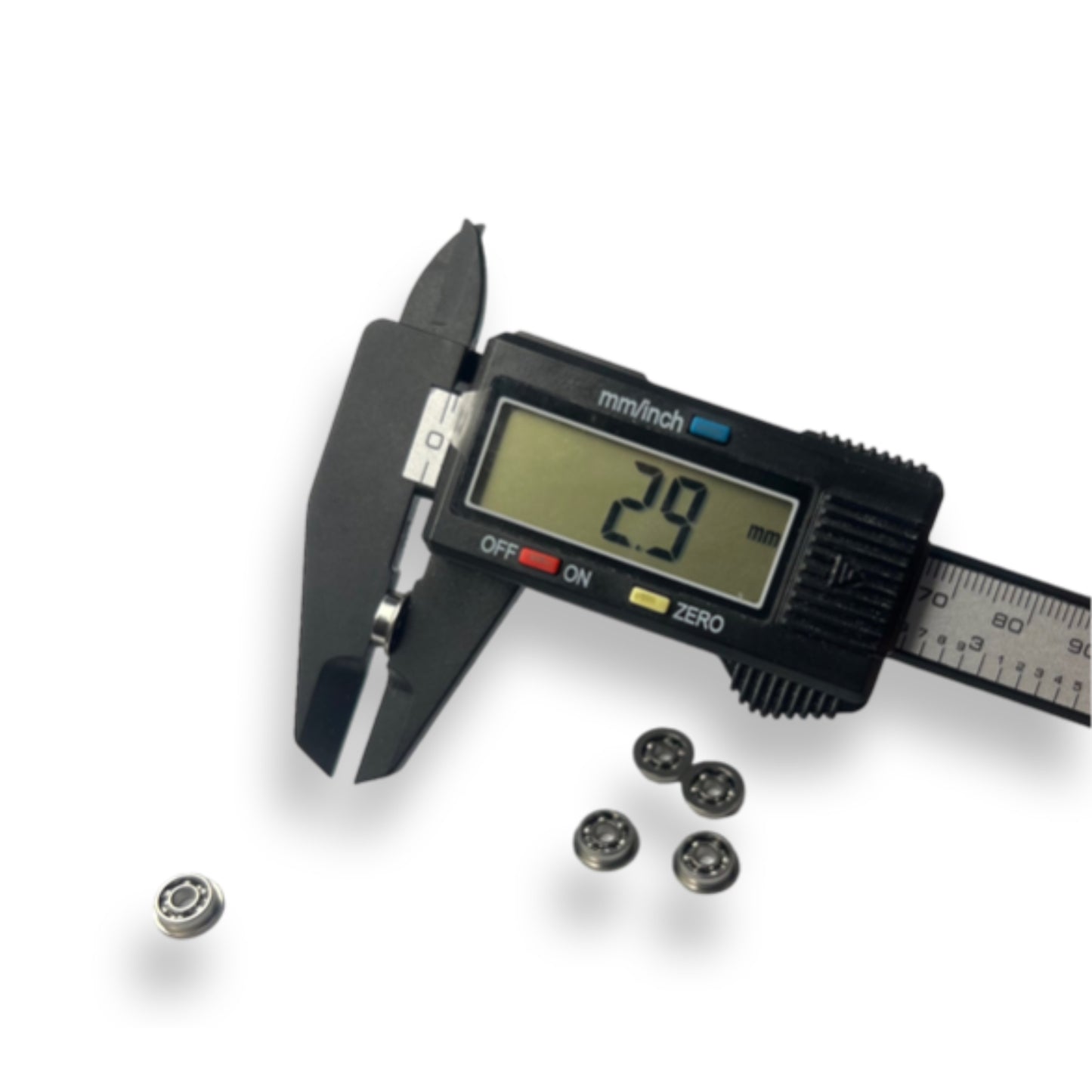 Fine Bearings—Misleading Info
These are not low-profile. Unlike true low profile bearings or bushings, like FLT, these will rub and cause issues in builds where the sector plate or gearbox design calls for low profile.
Nothing wrong with the bearings themselves.
The Real Deal Airsoft EZO J Cage Bearings
As described. These are Real Ezo Bearings
You can tell the difference between cheap China and real Japanese Ezo Bearings , for lack of better puns … these are real Deal Ezo bearings lol.
Will leave another review in about 6 months for an update let's see how long they last
Best Bearings !! Real Deal EZO Bearings
These bearings are legit ! I Installed them in my DSG Build , Usings real deals DSG Bundle Kit in my VFC build. 42 rps EZ