Golden Boi 2.0 High Torque Motor 18 TPA 29K
Regular price
Sale price
$69.99 USD
Unit price
per

"The Golden Boi 2.0"
The Second Generation Golden Boi Motor has updated features such as the addition of a 4th bearing , as well as a Steel Heat Treated Pinion Gear to Enhance Quality and Performance. This Motor has been built to The Real Deal Standards  
⁍ 18 TPA 29K
⁍ Silver Brushes
⁍ 4 Bearings total - 2 in Tower 
⁍ Steel Hardened D Type Pinion Grub Screw Has ThreadLocker Applied  
⁍ N35SH Rated Magnets ( High Temp Rating ) 
⁍ CNC End-bell
⁍ Steel Shaft Spring
⁍ Vent cutouts on the can, this helps cool the motor faster as well acts as a port to self clean carbon dust and debris out of the armature. 
Replacement Brushes are available for purchase **
Silver Carbon Brushes have a much longer life span and lower electrical resistance than standard carbon brushes. Brushes are the only thing that need to be replaced on a DC motor over time. Silver brushes will extend the life of your Motor.
WHY N35SH  ? What does SH mean ? 
Every magnet indeed has a temperature rating. That temperature rating informs the user at what temperatures these magnets can perform before the torque starts to drop off. The maximum Temperature of operational efficiency is when, a magnets begins to heat up , its magnetic field becomes weaker, the result is less torque, more amp draw, less performance. If the manufacturer does NOT tell you the temperature rating of the magnets... then they are the cheapest and most basic version of that magnet (N). 

If you for some reason down the line experience a drop off in performance... it is ONLY because your brushes are worn out and need replacement. 

Thats The Real Deal.

Applications are but not limited to 18:1 / 16:1 / 13:1 / DSG


 
Share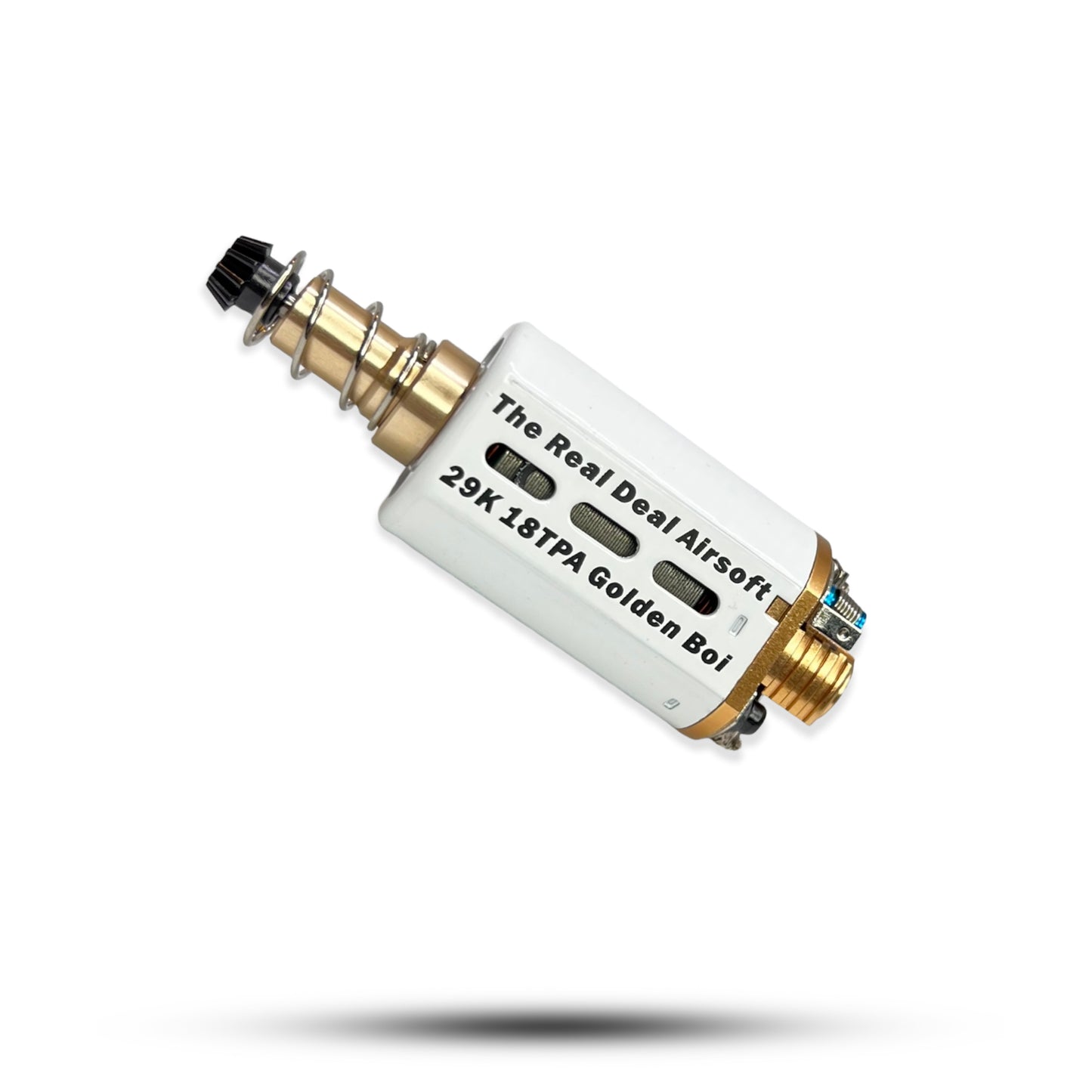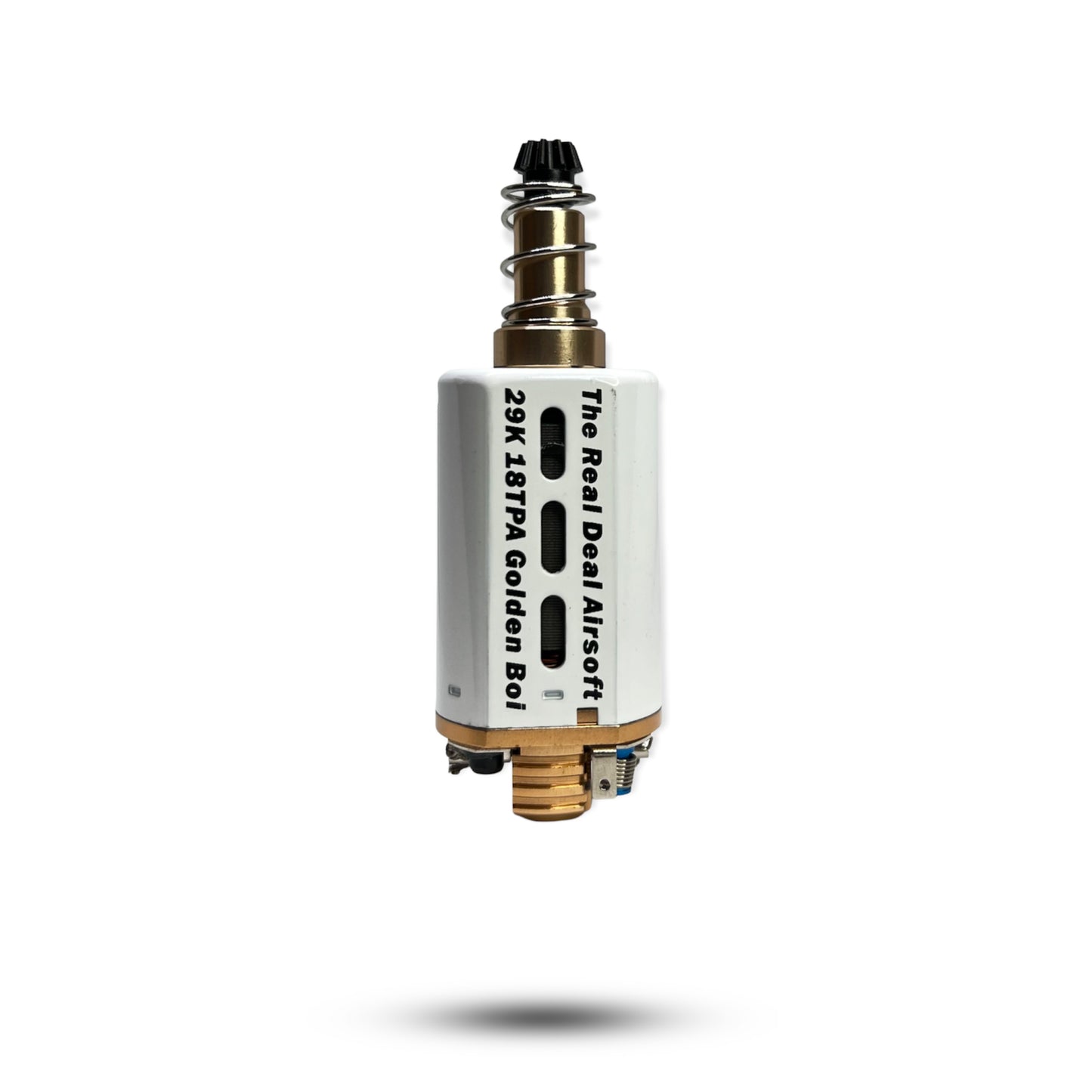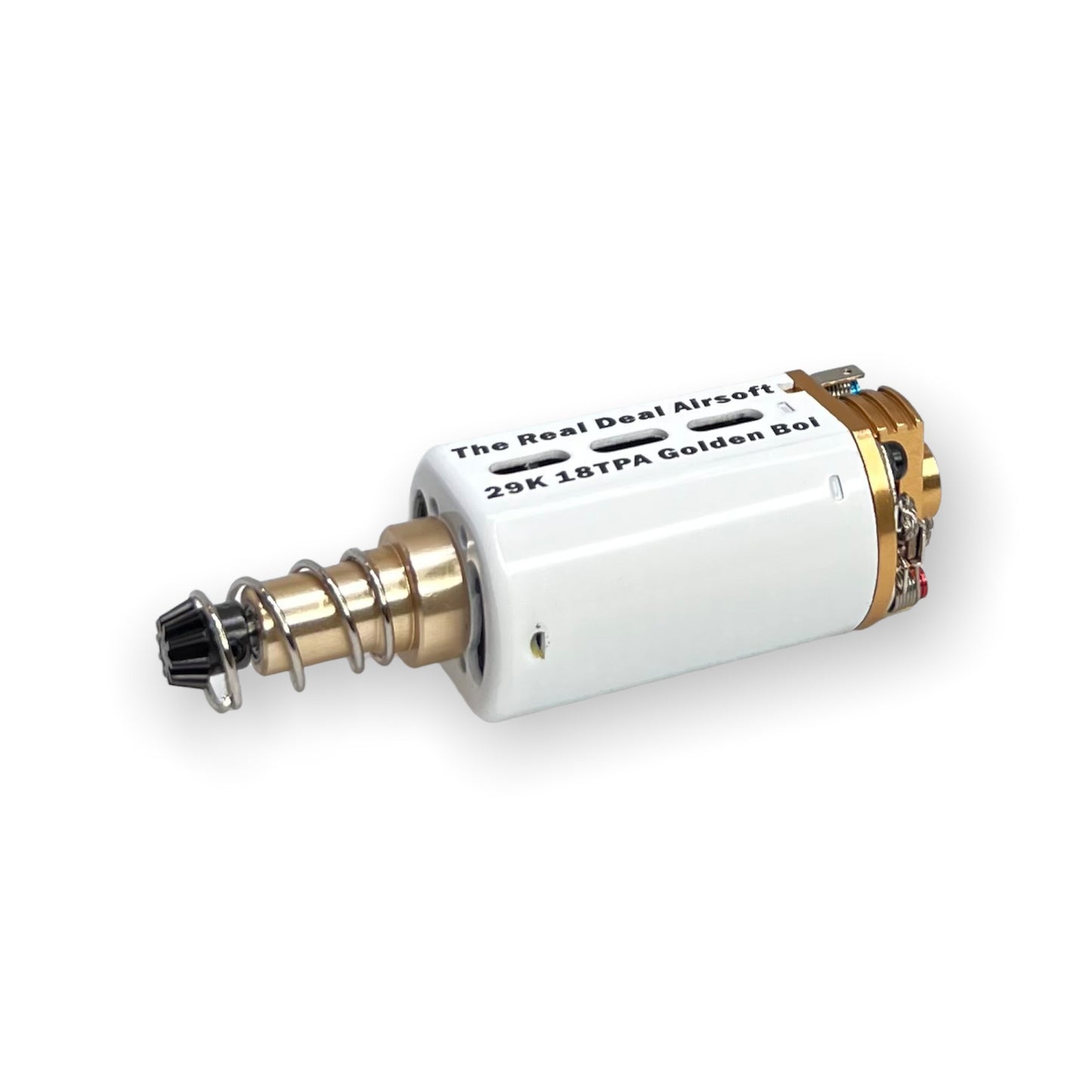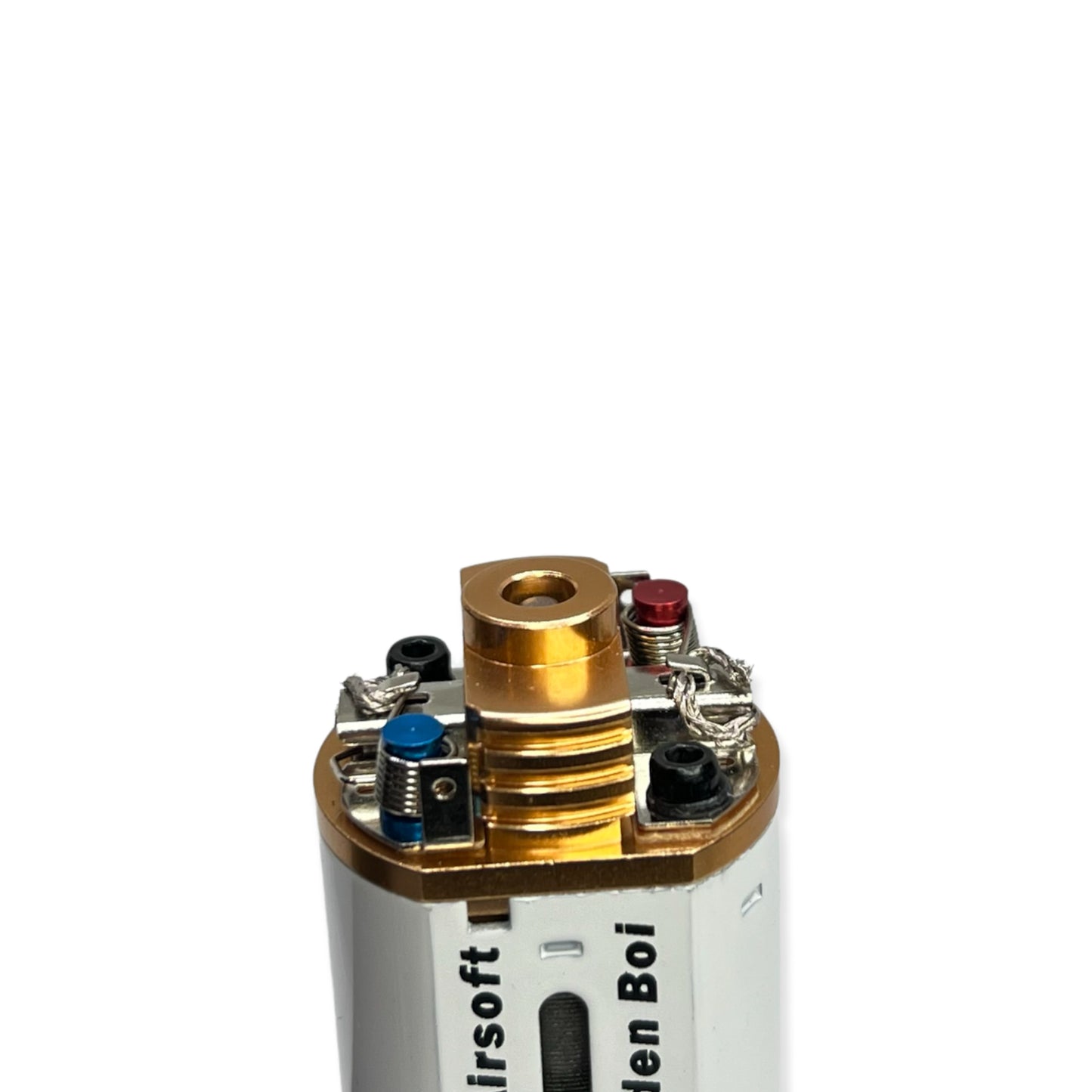 Fantasic
This thing absolutely blows everything else out the water! Compared to a Tienly gt40k, the Boi has a higher tpa and rps, now that's impressive all things considered. If you're looking for more torque plus speed paired with 13:1 gears, get it!
Heck Yeah Man ! Well said ! Stay Clapping Cheeks yah Heard?!!!
New level
It's definitely a very good engine I love it
Great for 13:1
I got this motor because the one in my cyma platinum broke. Which was already a pretty good high torque motor. But this motor runs cooler and made my gun go from 29rps to 34rps with 11.1 lipo. And you can tell it is made form higher quality materials.
Best motor for the money
Love using this motor In my AEG's it makes the trigger response snappy the motor doesn't get hot and can take all the semi spam I do. If you are thinking about getting this motor I say it's worth it. Make sure you get a MOSFET and run it with a 11.1 lipo battery to get the best results with this motor. For the price it's a huge improvement to your AEG.
Real deal motor 2.0
Brought my dsg phenomenal trigger response and fire rate with a m170 motor with no problem, light precocking and the thing barely gets hot.