Real Deal Airsoft 6.01 Brass Barrel
Regular price
Sale price
$32.99 USD
Unit price
per
The Real Deal Airsoft Brass 6.01 Tight Bore Inner Barrel 
Accuracy and consistency are the main focus on these barrels. Out the box these barrels have are impressively smooth and polished surface internally. The internal condition of your inner barrel plays a massive role on accuracy. 

If you want to take your accuracy to the next level you can go ahead and polish the inner barrel even more in a matter of a few minutes. The material brass, can easily be polished with much less effort than steel. 

For optimal results it is recommended to pair this barrel with a high quality Hop Chamber and bucking. 
150mm barrel will work in an ARP9 aegs, and is NOT limited to an ARP9. It can be used in any AEG that requires this length. It may stick out very slightly above the threads, this is by design, we want as much inner barrel length as possible to increase replica performance.
Longer barrel aids in increasing joule output. The extra length will NOT effect tracer unit performance  
The 170mm / 160mm barrels fit 6 & 7 inch outer barrels. On a 6'' outer barrel, the 170mm inner barrel will stick out 1/4 inch and will NOT effect tracer function. Tracer unit will be unaffected due to extra space created by the threads of the tracer unit, do not worry, it will work. The 160mm is more flush with our 6 inch outer barrels. 

Popular part combinations 
Retro Arms CNC Hop Chamber x Macaron Bucking x Omega Hop Tensioner
Retro Arms CNC Hop CHamber x MR Hop Bucking x Omega Hop Tensioner (Best For heavier ammo) 
Maxx Model M4A Hop Chamber x Macaron Bucking (Stock Tensioner Nub)
Maxx Model M4A Hop Chamber x MR hop Bucking (Stock Tensioner Nub)
Share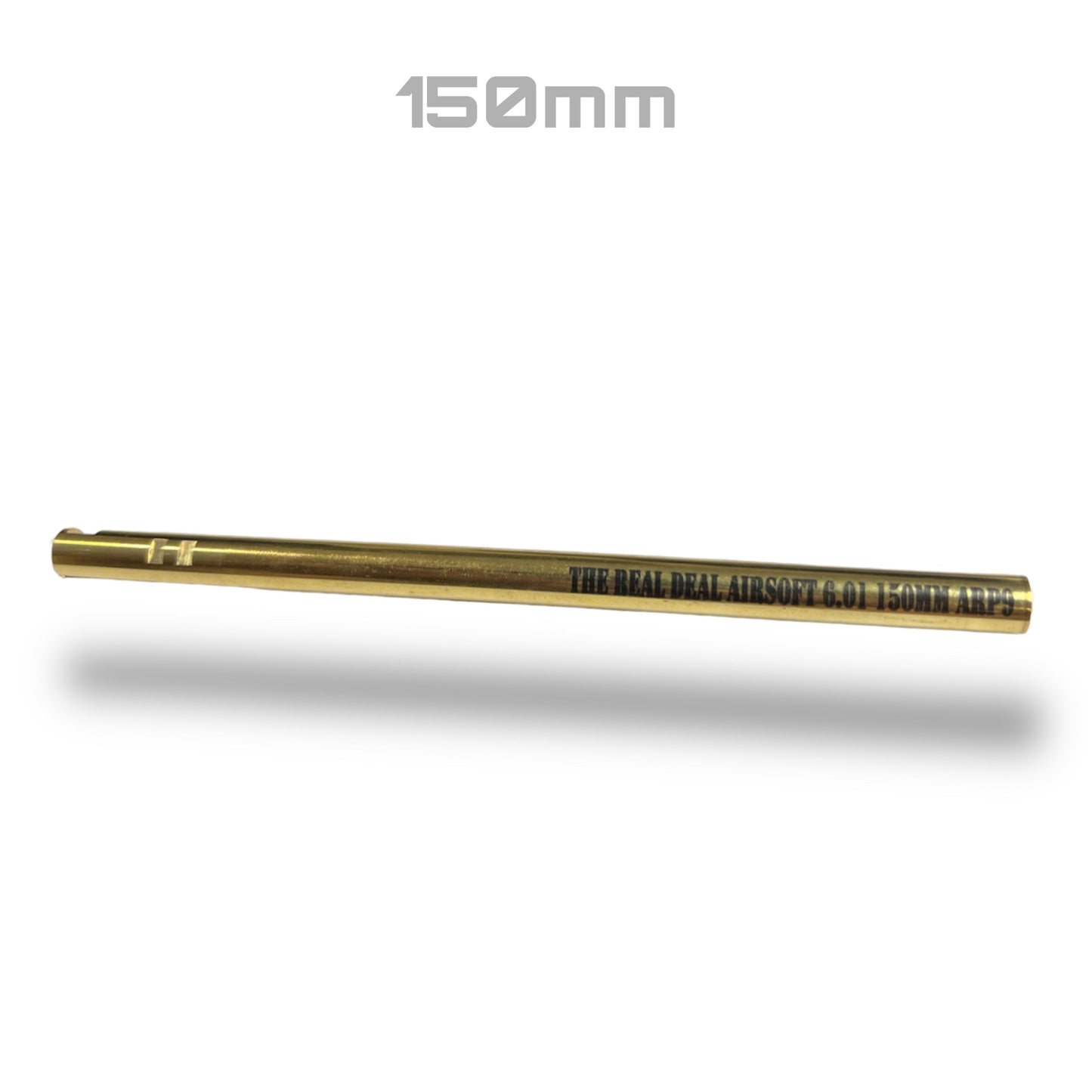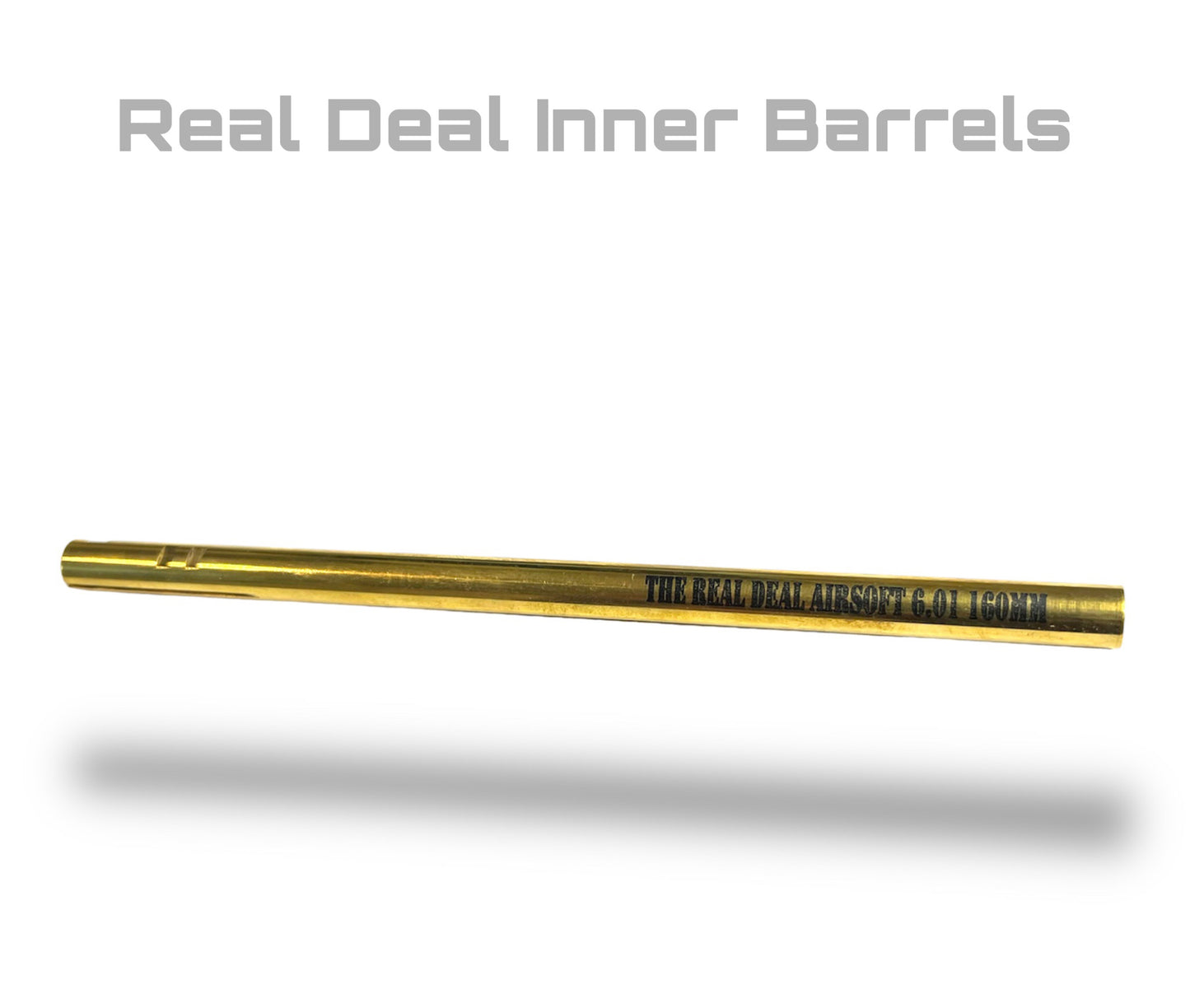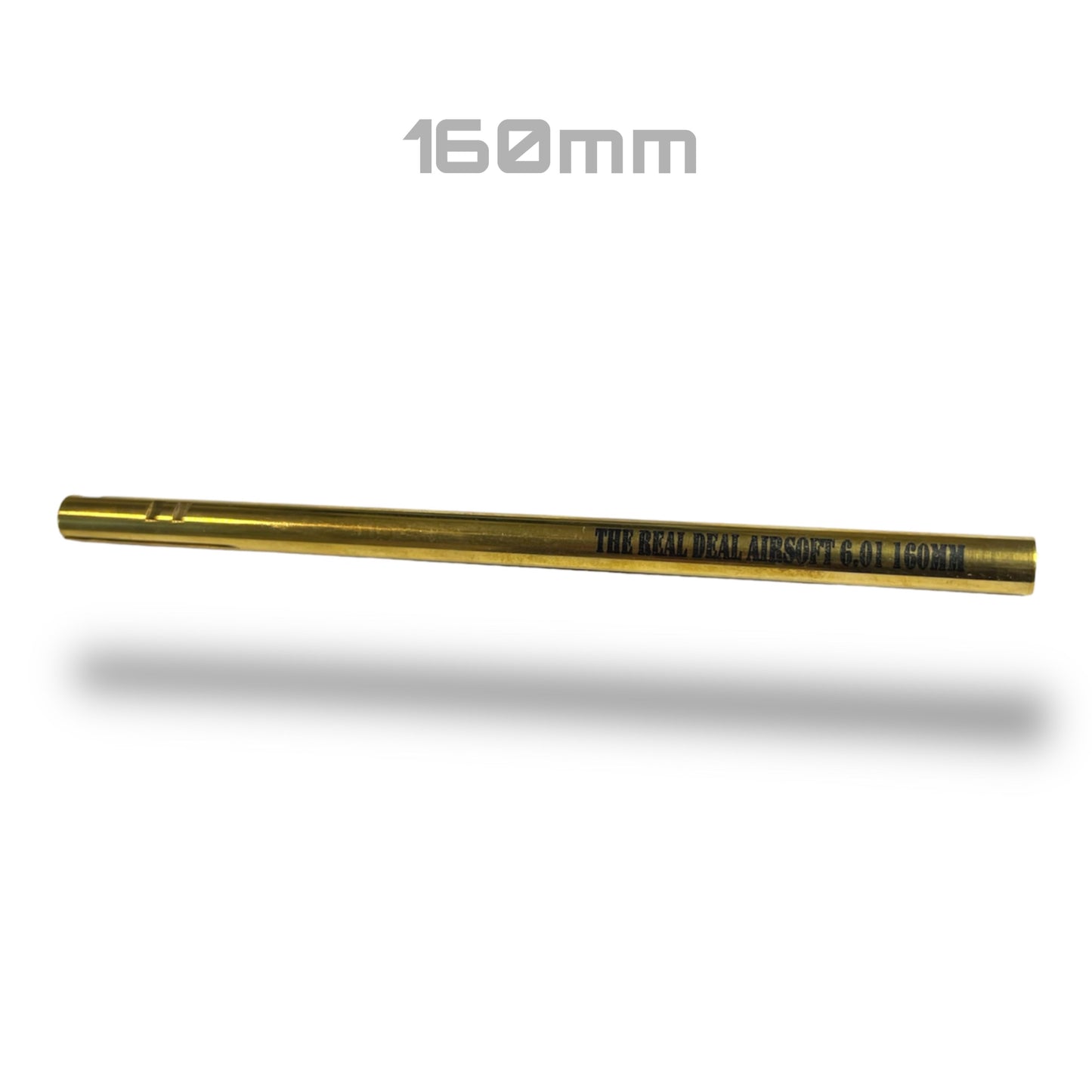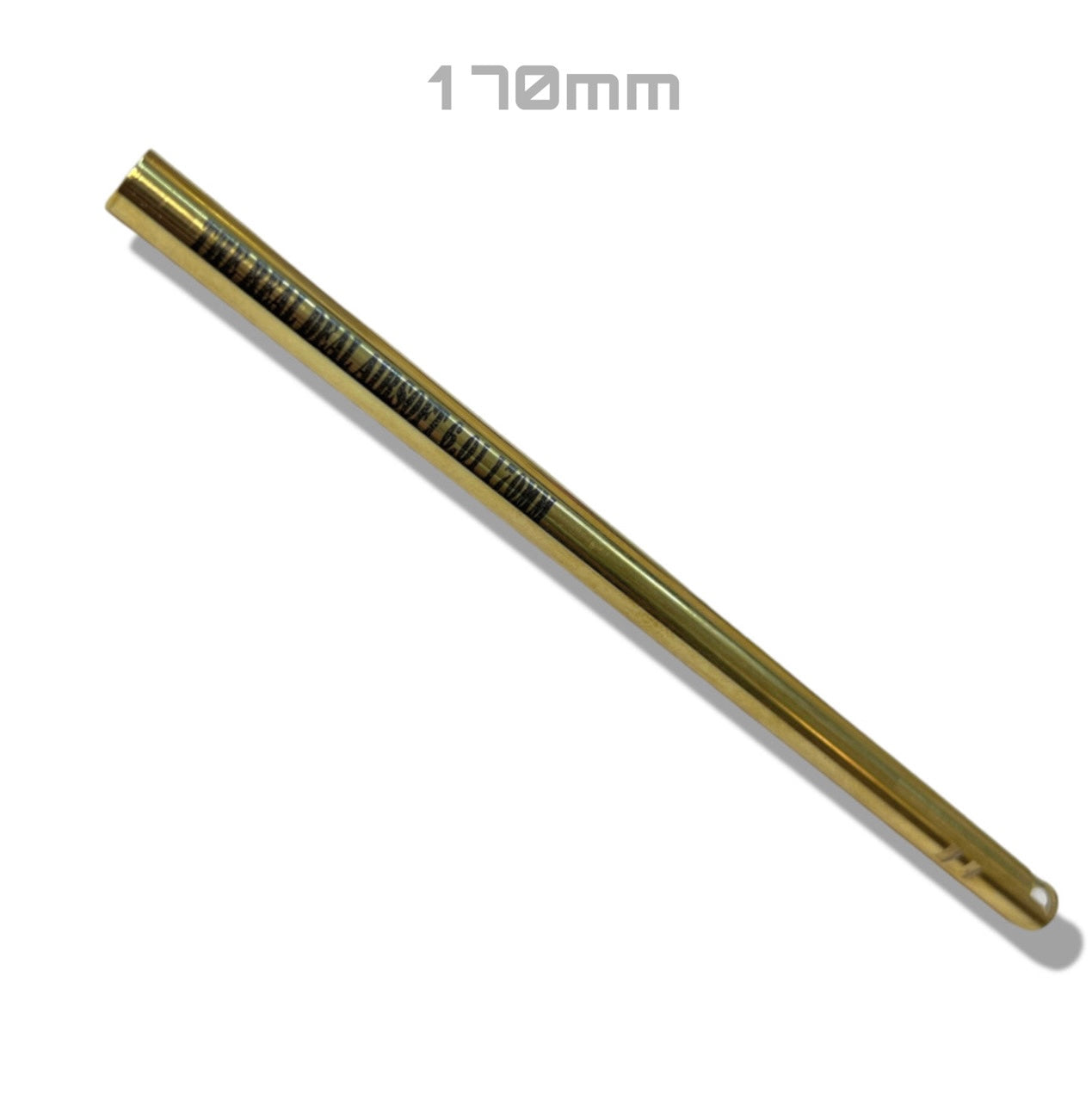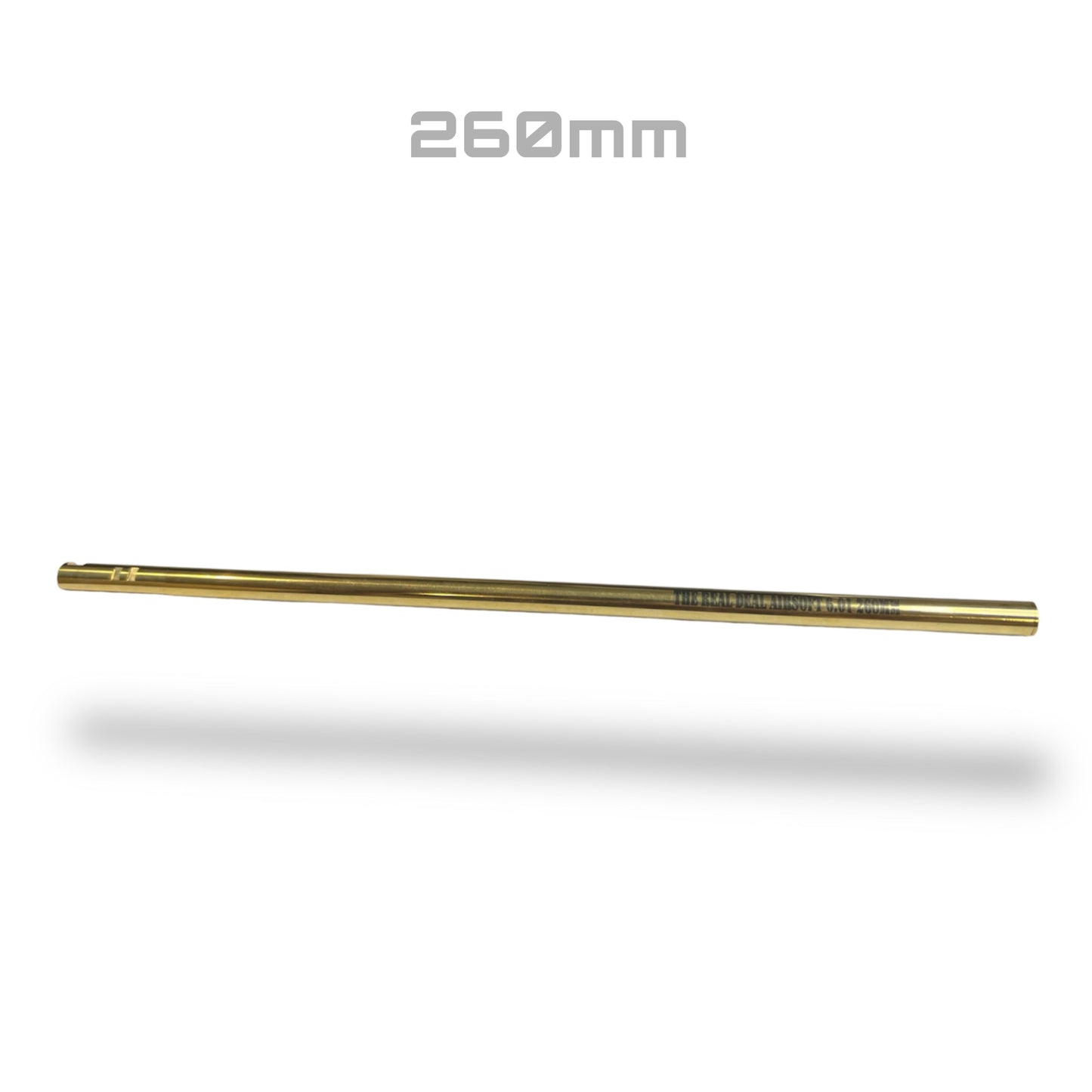 Great little barrel.
Used this barrel to replace my shot out specna arms sa e-010 barrel.
Its about 10mm longer than the stock barrel but doesn't stick out.
Fixed my fps consistency and accuracy issues.
Now the gun is one of my most accurate builds.
Ive had a reasonably difficult time finding short barrels like this that actually perform better than stock barrels. Or aren't a ton of money
And this one does both. Performs a-lot better than stock, and is priced well.
This is probably the best value sub 200mm 6.01 barrel out there atm.